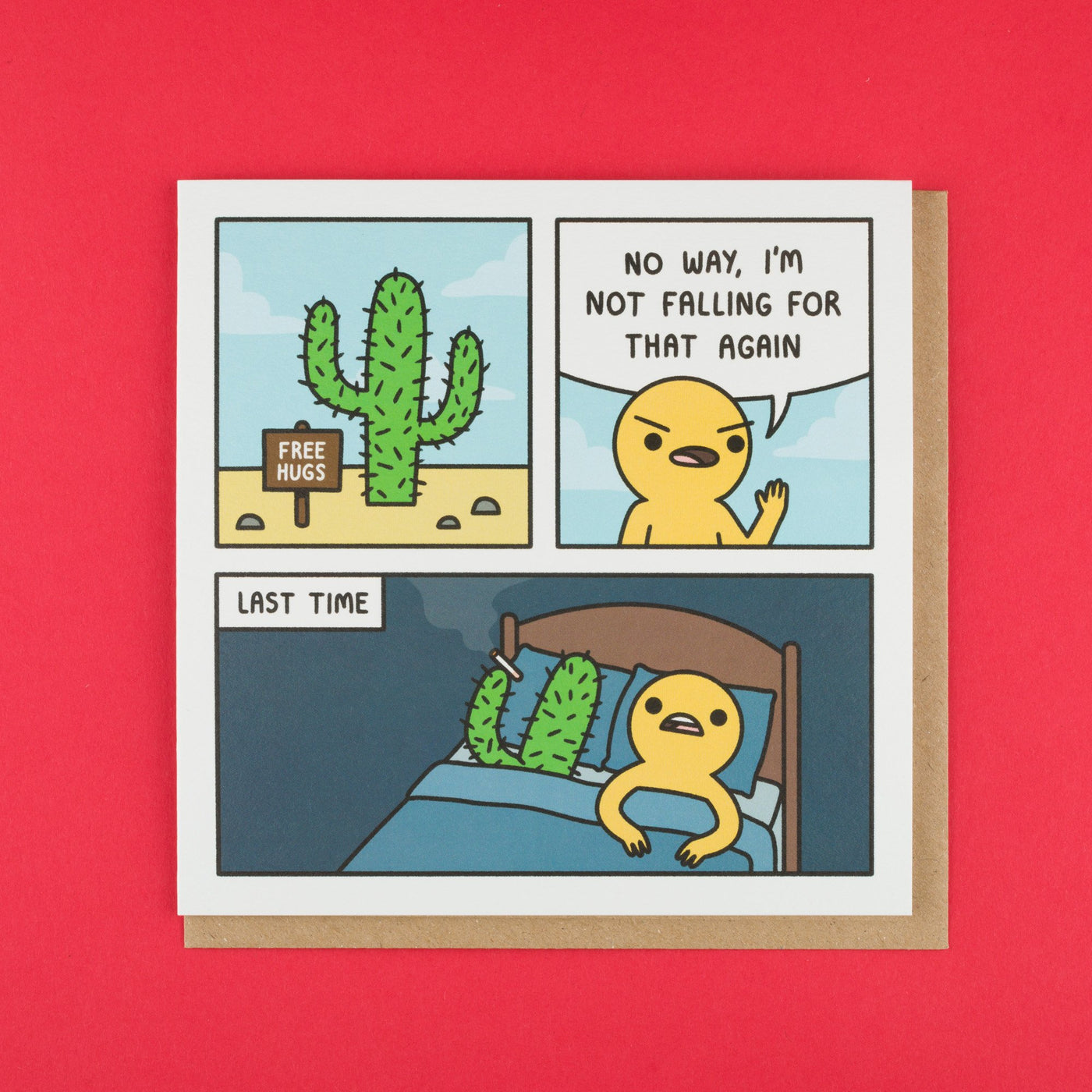 Free Hugs Card
£2.75 GBP £2.75 GBP
Make someone laugh with this Free Hugs card by Ohh Deer . Funny comic strip card is the perfect pick-me-up, with the words 'no way, I'm not falling for that again' (we've all been there!) Printed on FSC board (so it's good for the planet!) it comes with an embossed recycled Kraft envelope. Artwork by Safely Endangered.
Folded size: 148mm x 148mm
Orientation: Square
Designed and Printed in the UK
Want us to send it directly to the recipient? Email us your message and we will write it for you!