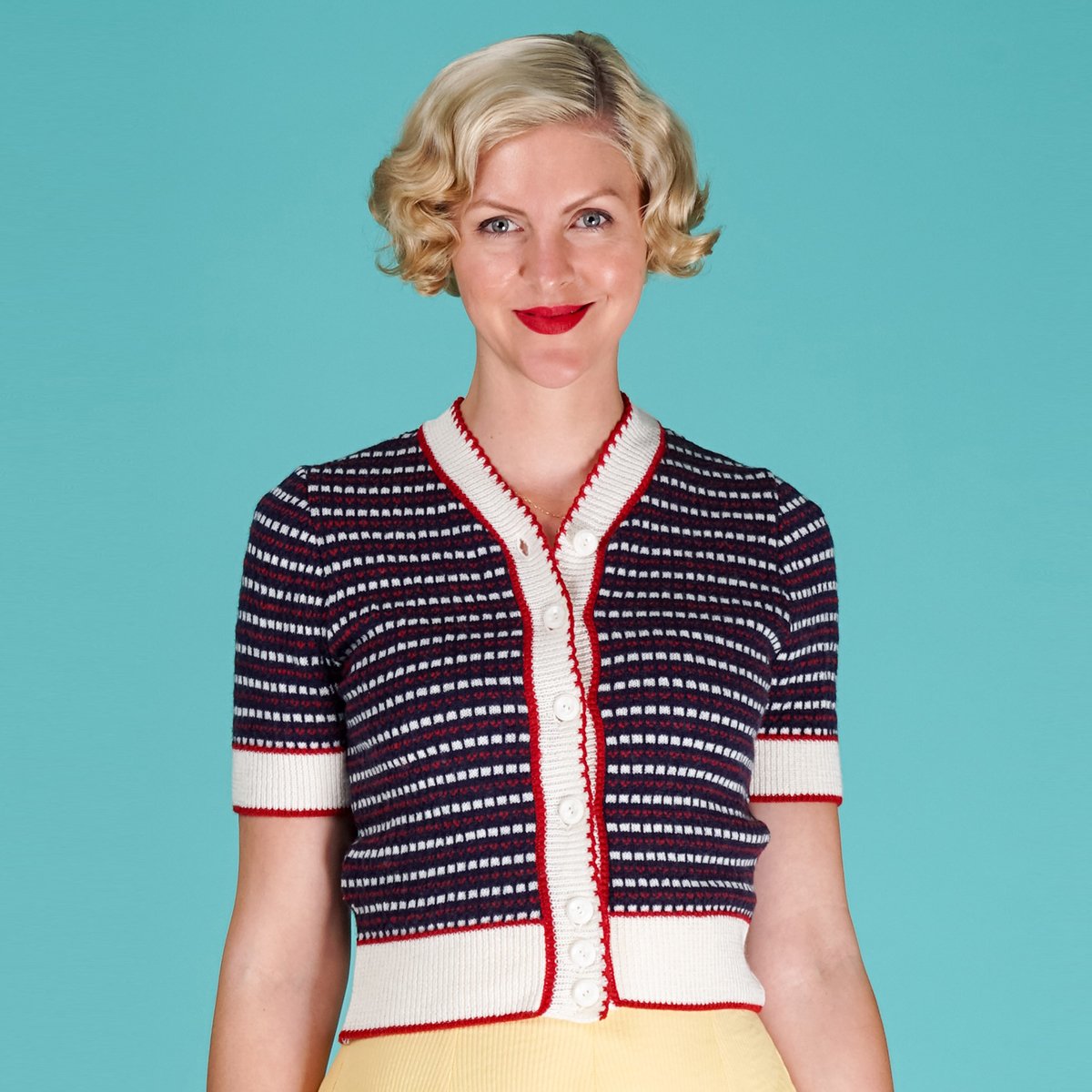 Emmy Design Navy and Red Summertime Blues Cardigan
£105.00 GBP £105.00 GBP
Out of stock? Email us and we will let you know if the item will be re-stocked and we might even be able to order one for you! Click on the one you want:

34-36 (UK 8-10)
Navy and Red Summertime Blues Cardigan by Swedish label Emmy Design.
This navy, red and cream, vintage short sleeve cardigan is really versatile. It's small enough to fit in your handbag so can be removed when the sun comes out or put on when someone turns the office aircon up too high (we all know who that is!)
Woven in shades of red, cream and navy merino wool, the main body features a geometric pattern and is finished with a cream scalloped edge and red contrast stitching. New vintage cardigan has a cropped waist so it sits nicely with a skirt or trousers.
As with all Emmy Design knitwear, this short sleeve cardigan has been softened, so it's nicer to wear and is less likely to pill.
These come up true to size.
Made in the EU
100% merino wool