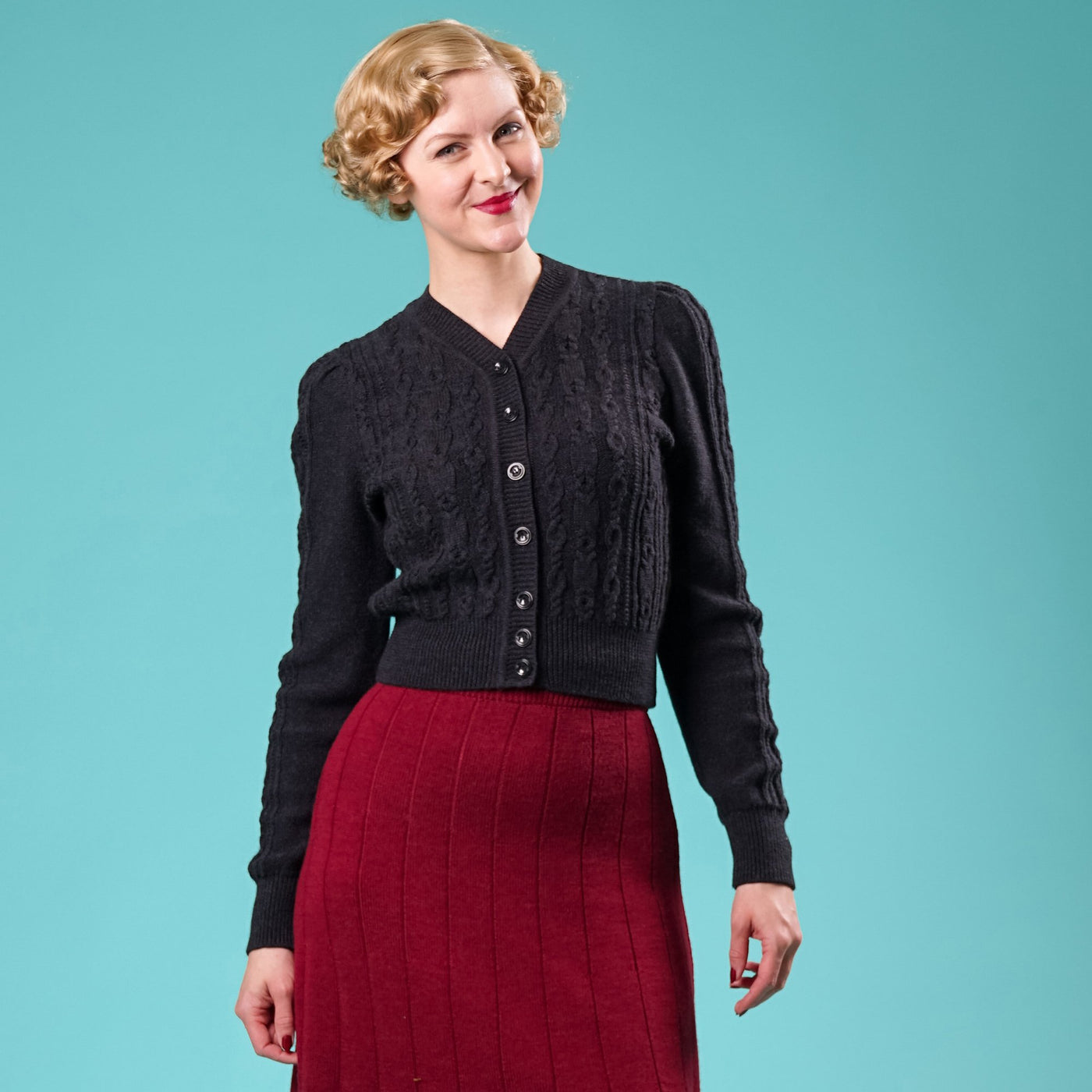 Emmy Design Black Ice Skater Cardigan
£129.00 GBP £129.00 GBP
Out of stock? Email us and we will let you know if the item will be re-stocked and we might even be able to order one for you! Click on the one you want:

34-36
38-40
42-44
46-48
Nothing says 1940's like this Black Ice Skater Cardigan by our favourite Swedish label Emmy Design.
This black vintage cable knit cardigan is the perfect black cardigan to wear over your favourite winter dress or trousers. Shorter in length, this black merino wool cardigan is designed to sit on your waist, allowing skirts to move freely and eliminating the bulkiness that often comes from layering up in the winter.
This charming black cable knit cardigan is made from 100% wool with a cable knit on the upper body and sleeves, slightly puffed sleeves and a narrow v-neck to keep you warm.
Black merino wool cardigan has a mercerized surface which prevents pilling and stops the itch often associated with woollen cardigans; it doesn't get much better than that!
These are designed to fit snugly and come up larger than usual so we have sized them accordingly. 
Made in the EU
100% wool
Machine washable