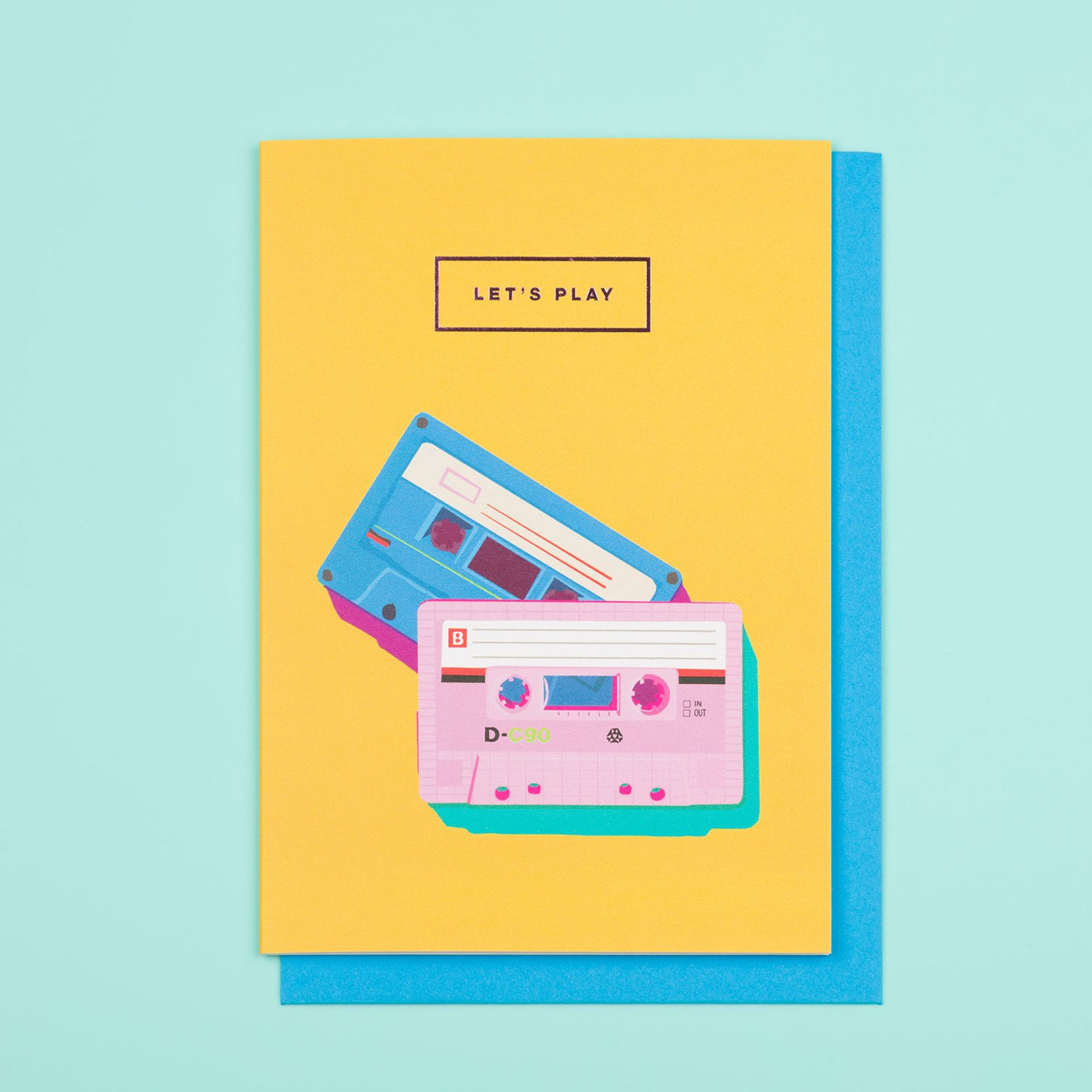 Let's Play 80s Style Card
£3.00 GBP £3.00 GBP
Say it with a mixtape! Or just give this 80's style card with a Spotify playlist! Designed in the UK by Emily Brooks this awesome 80s style card features brightly coloured mixtapes and the words 'let's play'.
Folded size: 105mm x 148mm (A6)
Print method: Digital
Orientation: Portrait
Designed and Printed in the UK
Want us to send it directly to the recipient? Email us your message and we will write it for you!