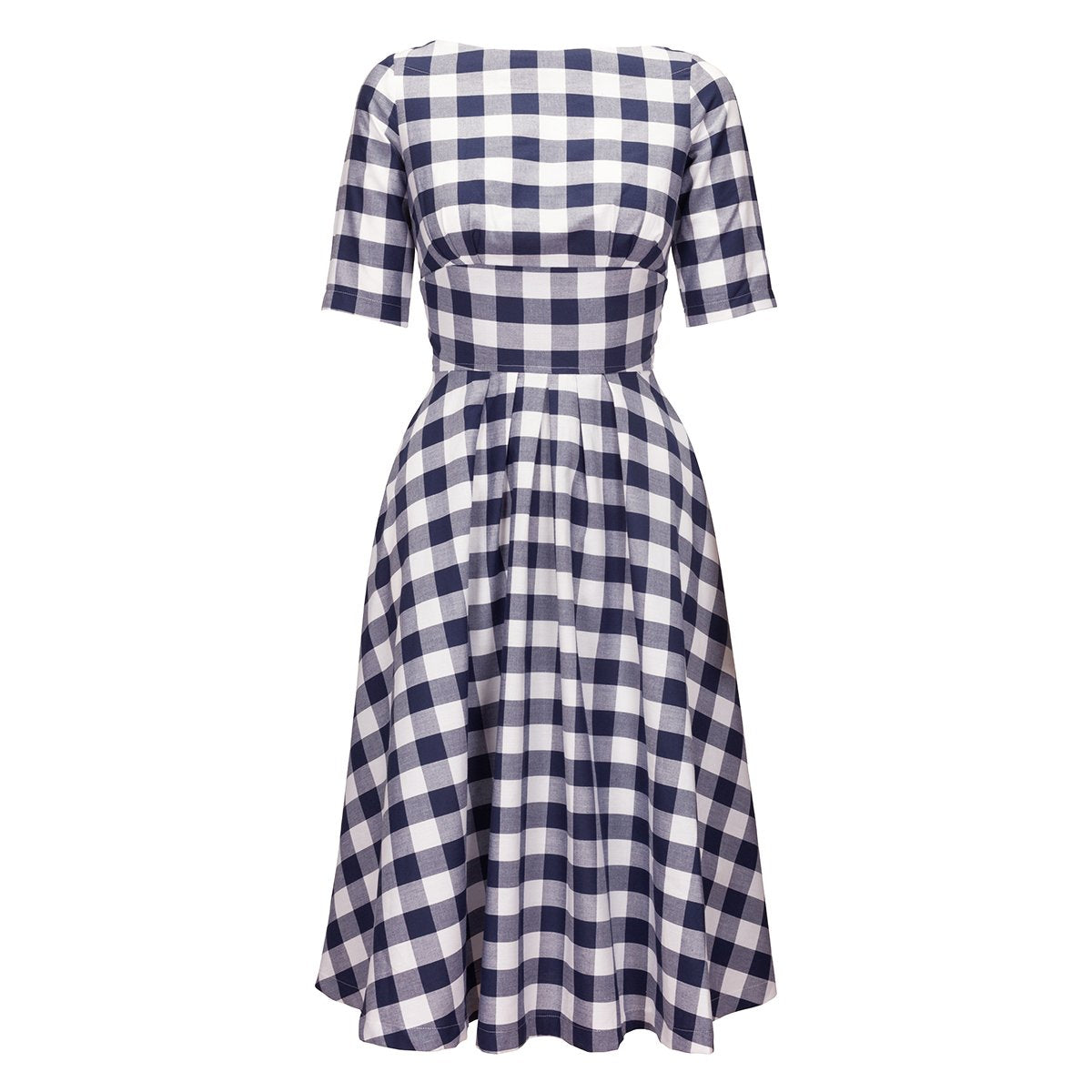 Dollydagger Katie Navy Gingham Dress
£155.00 GBP £155.00 GBP
Katie Navy and White Gingham Dress from the Dollydagger Boutique Collection.
Dark navy fit and flare gingham dress features a beautifully tailored and flattering bodice, with pleated underbust, back zip, and half sleeves that sit just above the elbow. 
Made and expertly finished in the UK, from premium woven cotton gingham in a mid-weight that will see you through all seasons.
All Dollydagger garments are expertly made in the UK and beautifully finished by talented people, who are paid a decent wage for their time and effort.
Available in UK Sizes 8 to 18