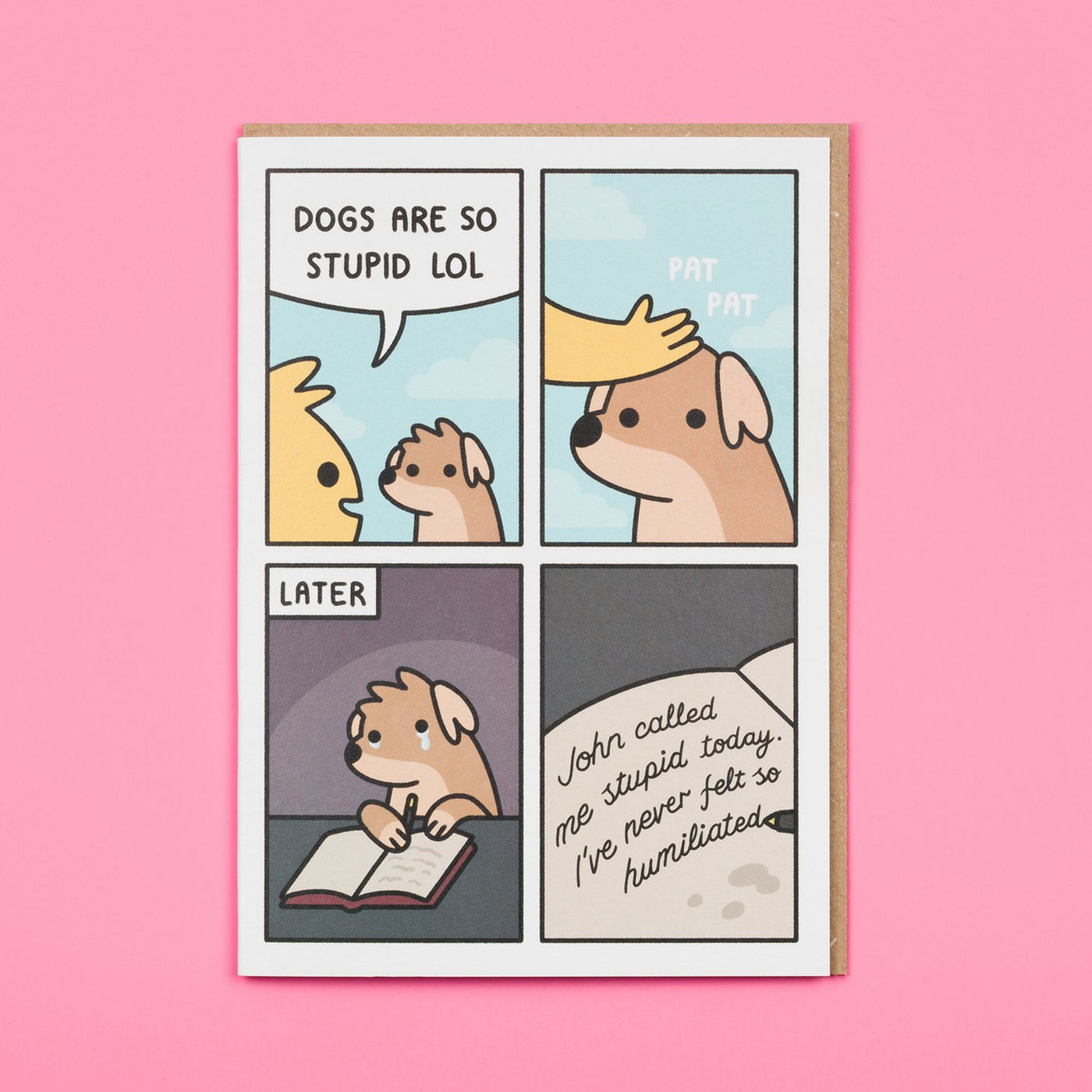 Dogs are Stupid Greetings Card
£2.75 GBP £2.75 GBP
Dogs are Stupid Greetings Card by Safely Endangered for Ohh Deer.
We love everything that comes out of the Safely Endangered studio and this card is no exception. It's particularly good for us dog lovers, because we all like to think that our pooch spends their evening reading Tolstoy and contemplating existentialism (I know mine does, she told me).
Humorous greetings card is printed on FSC board (so it's good for the planet!) and comes with an embossed recycled Kraft envelope and plastic free packaging.
Folded size: 148mm x 210 mm
Orientation: Portrait
Designed and Printed in the UK
Blank Inside
Want us to send it directly to the recipient? Email us your message and we will write it for you!