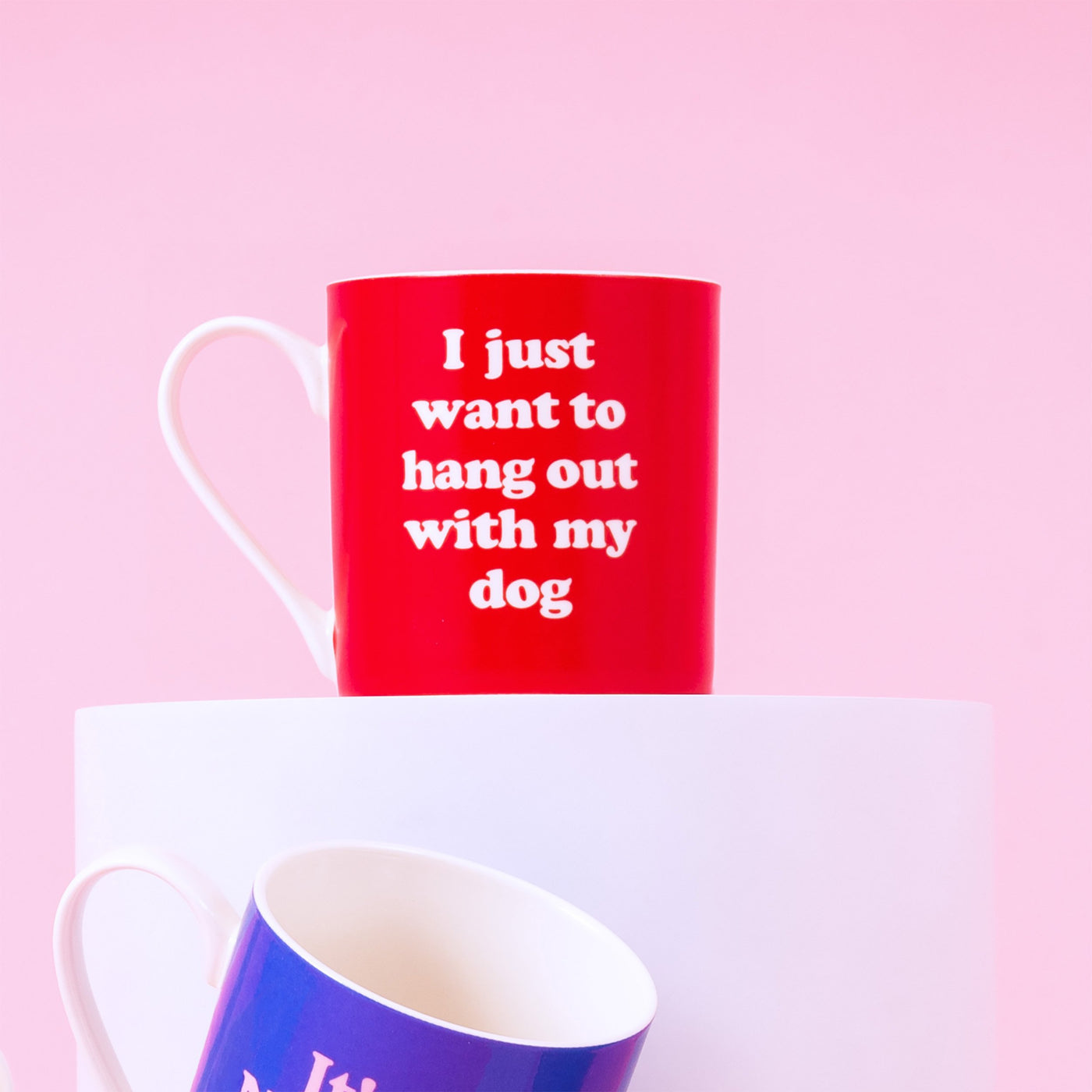 Dog Lover Mug
£8.99 GBP £8.99 GBP
Wear your heart on your mug with this cool dog mug from Yes Studio.
Designed for the dog lover in your life and in a vibrant, bright red, this cool dog lover mug features the words 'I just want to hang out with my dog' (me, too!) in white so there's no doubt where your loyalties lie! Dogs are the best, right?!
Dog coffee mug is made from bone china and holds 380 ml. But hang on, is it a coffee mug or is tea more your thing?!