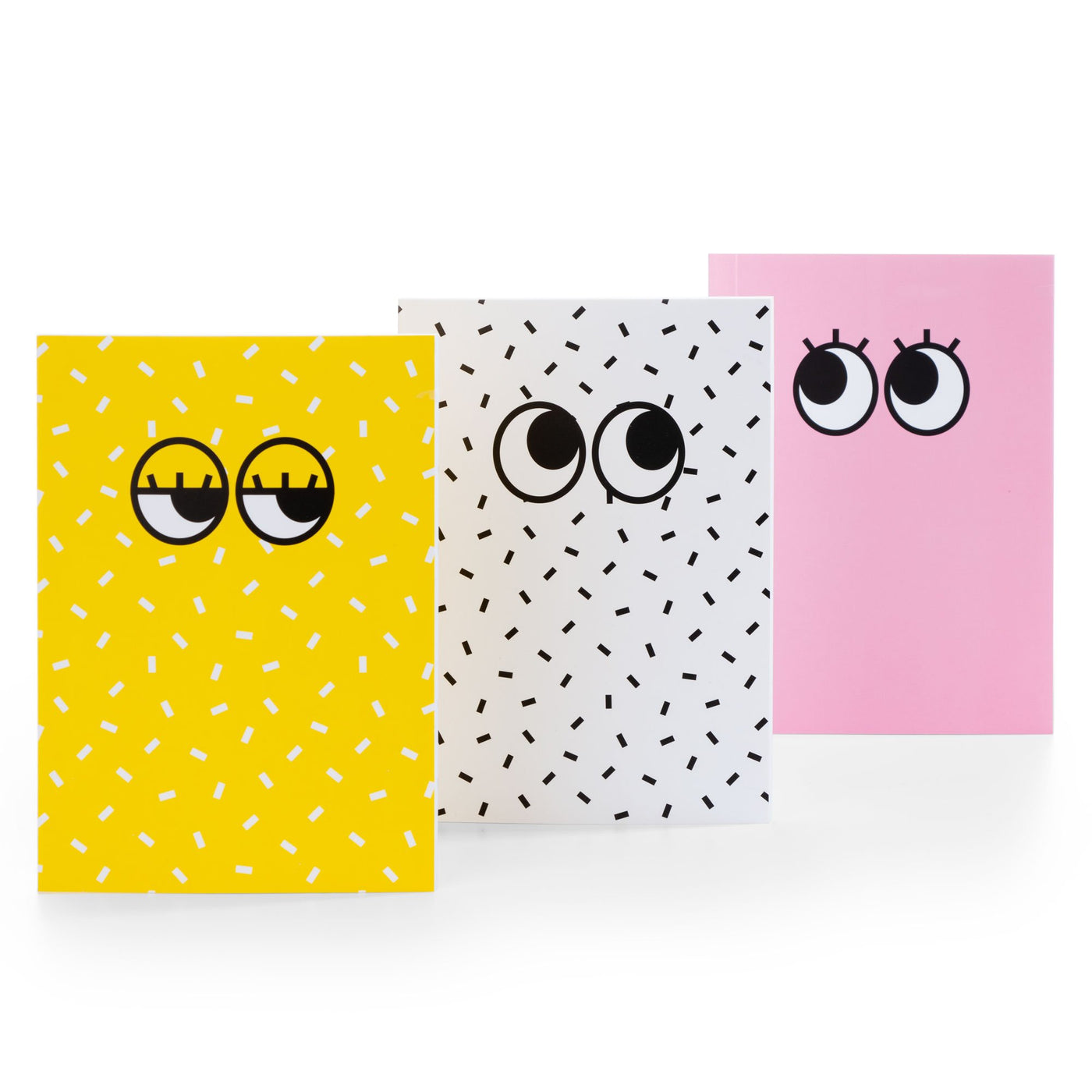 Googly Eyes Notebook Set
£8.00 GBP £8.00 GBP
Googly eyes cute notebook set from Mustard.
These small lined notepads from Mustard are the perfect size for your back pocket or when you don't want to carry a big bag around but still need to jot down those creative thoughts. 
Set of 3, A6 notebooks, in white, pink and yellow have lined pages and a pair of peepers on the front cover.
Each of these cute notebooks measures 100 mm wide x 145 mm high x 3 mm deep.