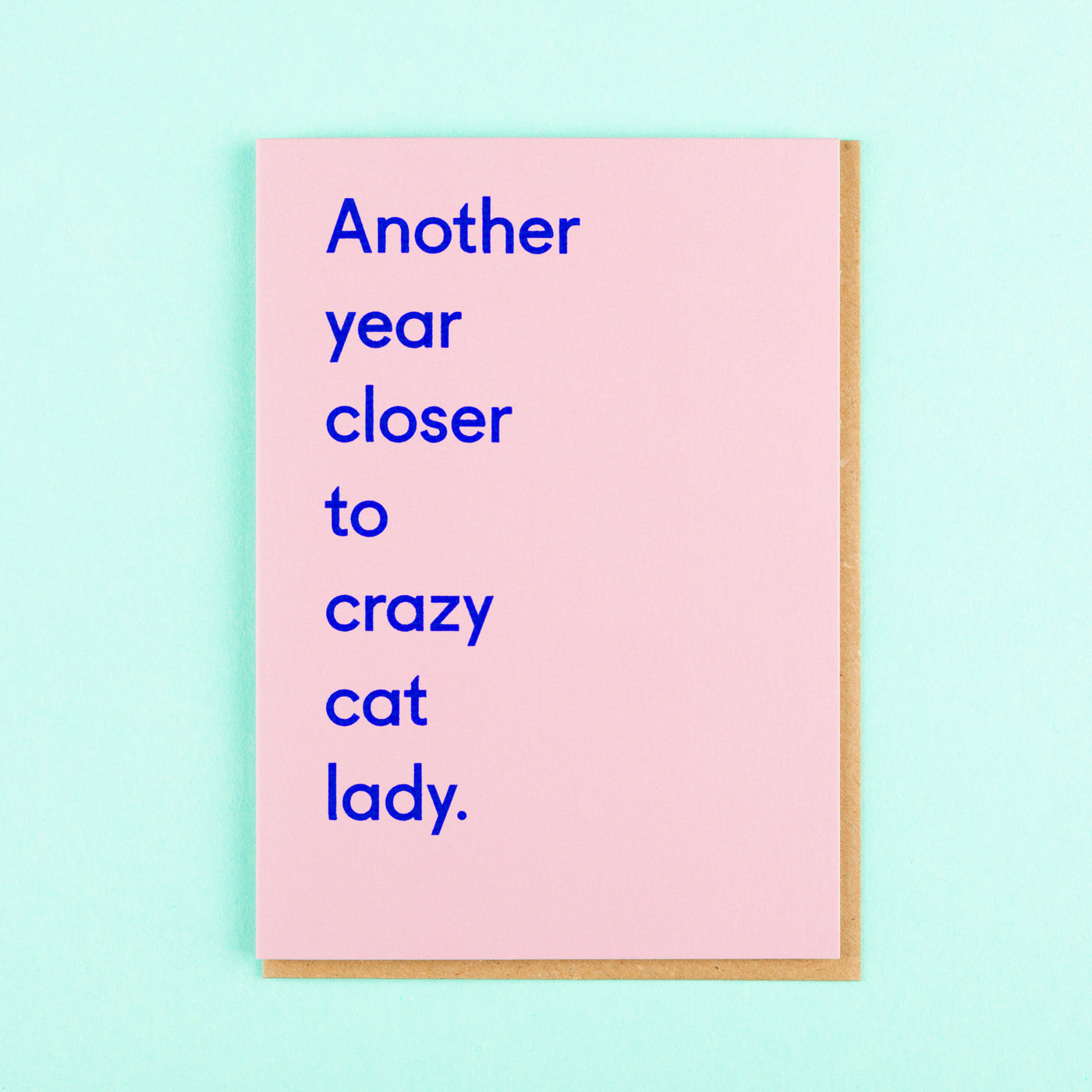 Crazy Cat Lady Birthday Card
£2.75 GBP £2.75 GBP
Have you been looking for the perfect cat birthday card but are bored by all the cute and fluffy kitties? Well, let us help with this crazy cat lady birthday card by Ohh Deer .
Perfect for that friend (you know the one, some of us might even be that friend and have embraced the idea of spending eternity surrounded by our furry friends with no human contact, aside from the pizza delivery man and that weird neighbour who keeps kicking the football over the fence) who loves their cat more than their humans.
Cat birthday card is printed on FSC board (so it's good for the planet!) and comes with an embossed recycled Kraft envelope. Designed by Cat Ings of Twin Pines.
Folded size: 105mm x 148mm (A6)
Orientation: Portrait
Designed and Printed in the UK
Want us to send it directly to the recipient? Email us your message and we will write it for you!