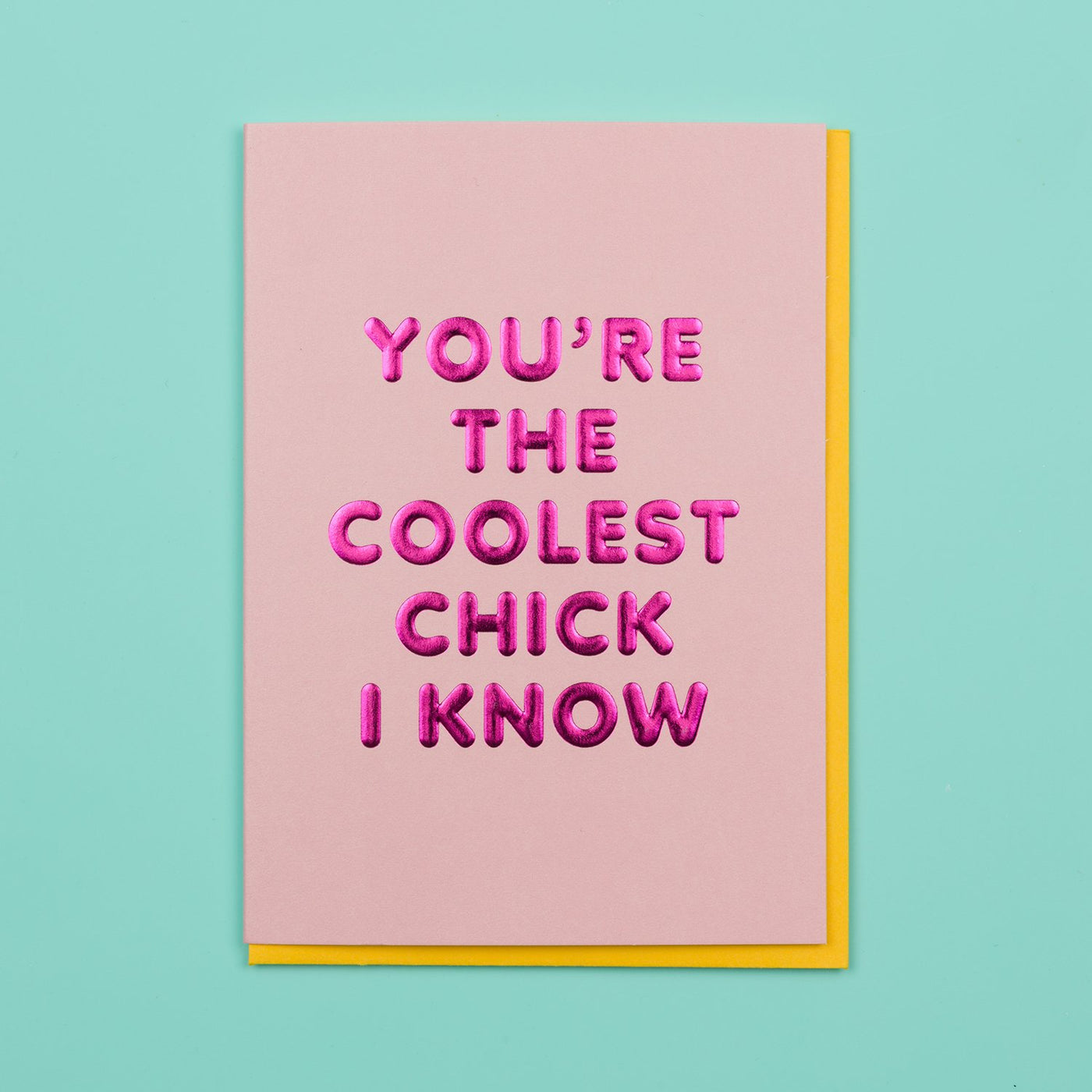 Coolest Chick Greetings Card
£2.95 GBP £2.95 GBP
We all have an effortlessly cool friend and to be honest, I'd like to think that was me (but I know the sad truth!) so if you're looking for the perfect galentines card for your super cool gal pal, this is definitely it.

Designed by The Social Type and printed in the UK by Ohh Deer this cool galentines card is embossed with hot pink foil and comes with a yellow envelope. Designed by Ohh Deer  and produced from sustainable forests and/or recycled materials.
Folded size: 105mm x 148mm (A6)
Orientation: Portrait
Designed and Printed in the UK
Want us to send it directly to the recipient? Email us your message and we will write it for you!