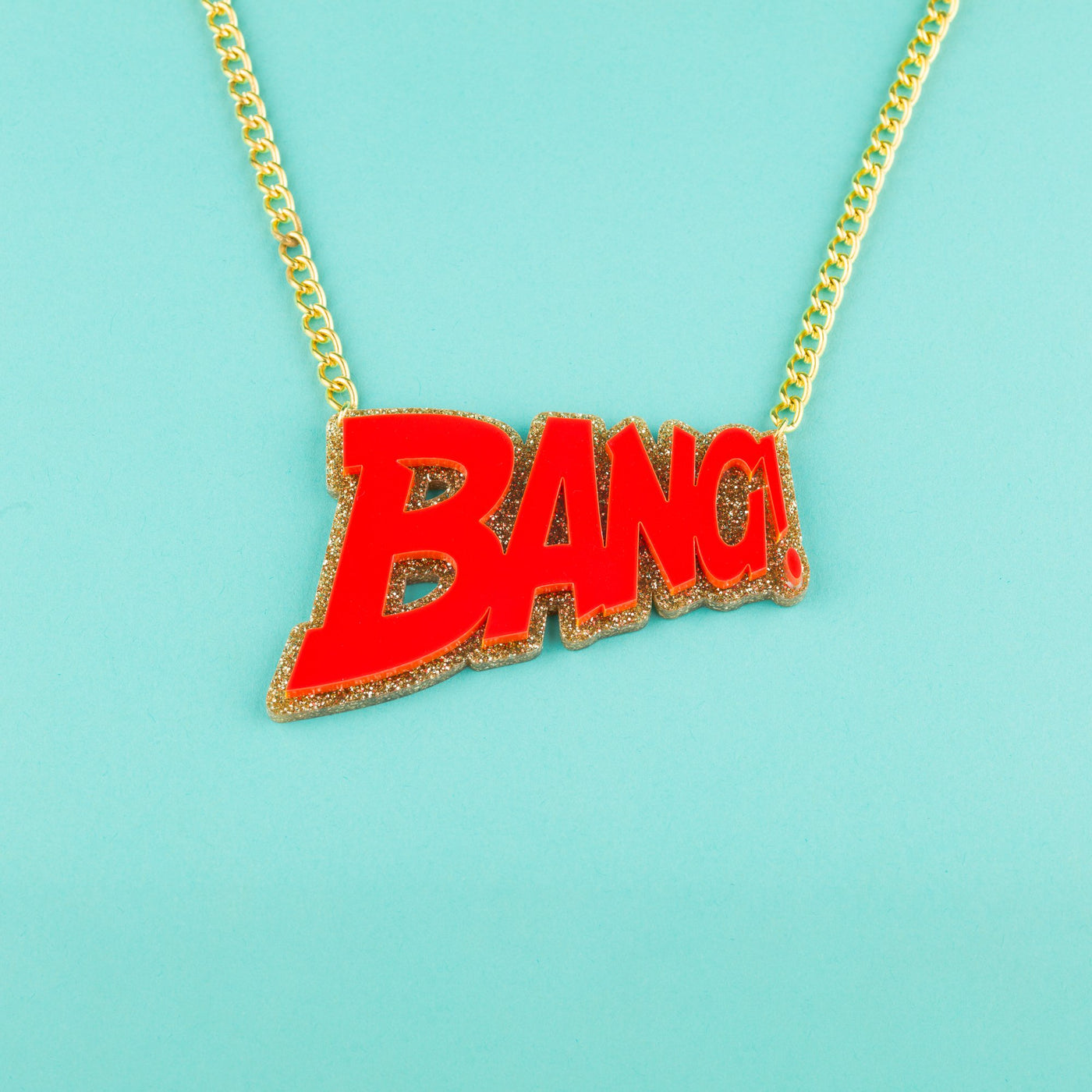 BANG! Comic Strip Necklace
£24.00 GBP £24.00 GBP
BANG! Comic strip necklace from Swank, made exclusively for Dollydagger.
We've always loved this BANG! necklace and we liked the idea of using our own colours, so we asked Becky from Swank to make us these. 
Comic strip necklace features the word BANG! in red perspex on a gold glitter perspex background.
Perspex BANG! necklace measures 9 cm across and hangs from a gold tone chain.