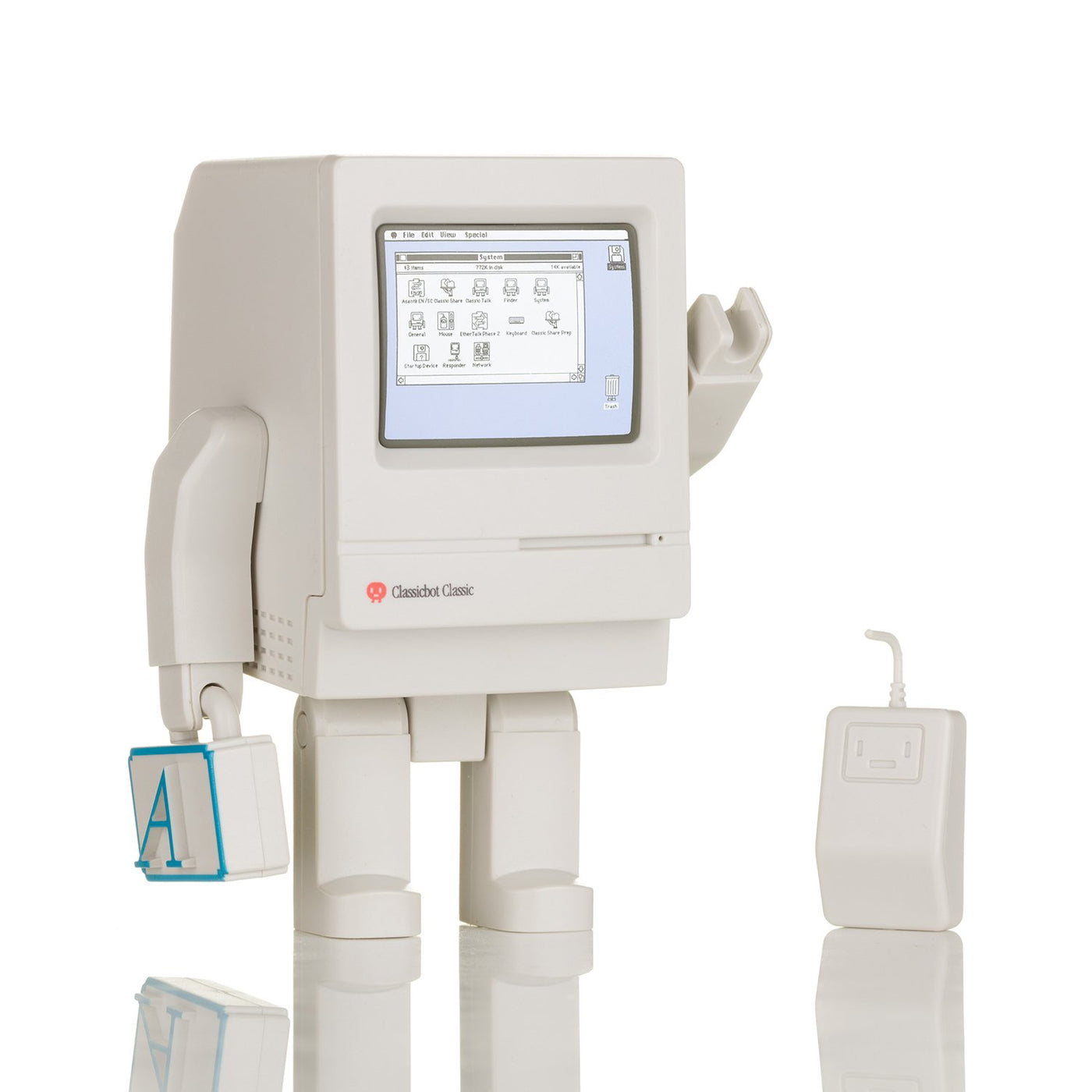 Classicbot OS 2.0 AR Desk Toy
Sold Out
Out of stock? Email us and we will let you know if the item will be re-stocked and we might even be able to order one for you!
Classicbot OS 2.0 AR desk toy from the playsometoys Co. Classicbot toy series.

Everyone remembers their first computer and some of us still have warm and fuzzy feelings for the first computer to say hello when booted up (and not in a really annoying way like Siri, when you're trying to locate a film online but it insists on facetiming your mum).

Created by Philip Lee of Hong Kong's playsometoys Co., Classicbot OS 2.0 recreates those feelings so you can feel more nostalgic than watching the Breakfast Club, whilst eating Angel Delight and waiting for Top of the Pops to start.

Made from high quality injection-moulded ABS plastic, Classicbot OS 2.0 comes with his own one-button mouse, font suitcase and magnetically-attached arms and legs. And if that's not enough for you, he also has his own augmented reality app, so that you can bring him to life!

AR enhanced desktop computer toy is approximately 3 inches (8cm) tall without his legs and 4 inches (10cm) when standing up.