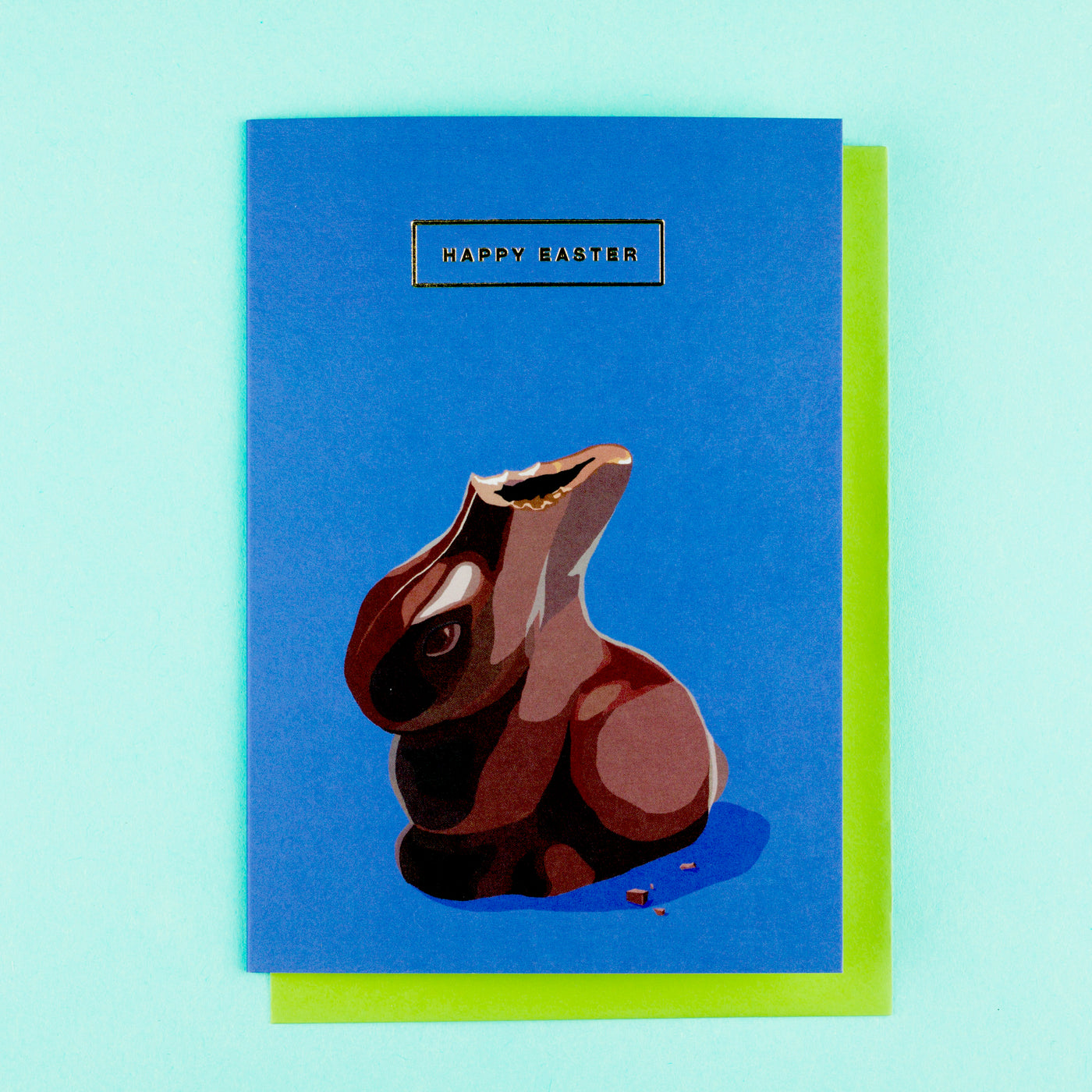 Chocolate Bunny Retro Easter Card
£3.00 GBP £3.00 GBP
Nothing beats biting the ears off a Lindt chocolate bunny (except perhaps cramming the whole thing in at once; but we would never do that, ahem) Say 'Happy Easter' with this retro easter card by Emily Brooks. Perfect for anyone who is laying off the chocolate (what is wrong with them?!) or anyone else for that matter.
Folded size: 105mm x 148mm (A6)
Print method: Digital
Orientation: Portrait
Designed and Printed in the UK
Want us to send it directly to the recipient? Email us your message and we will write it for you!