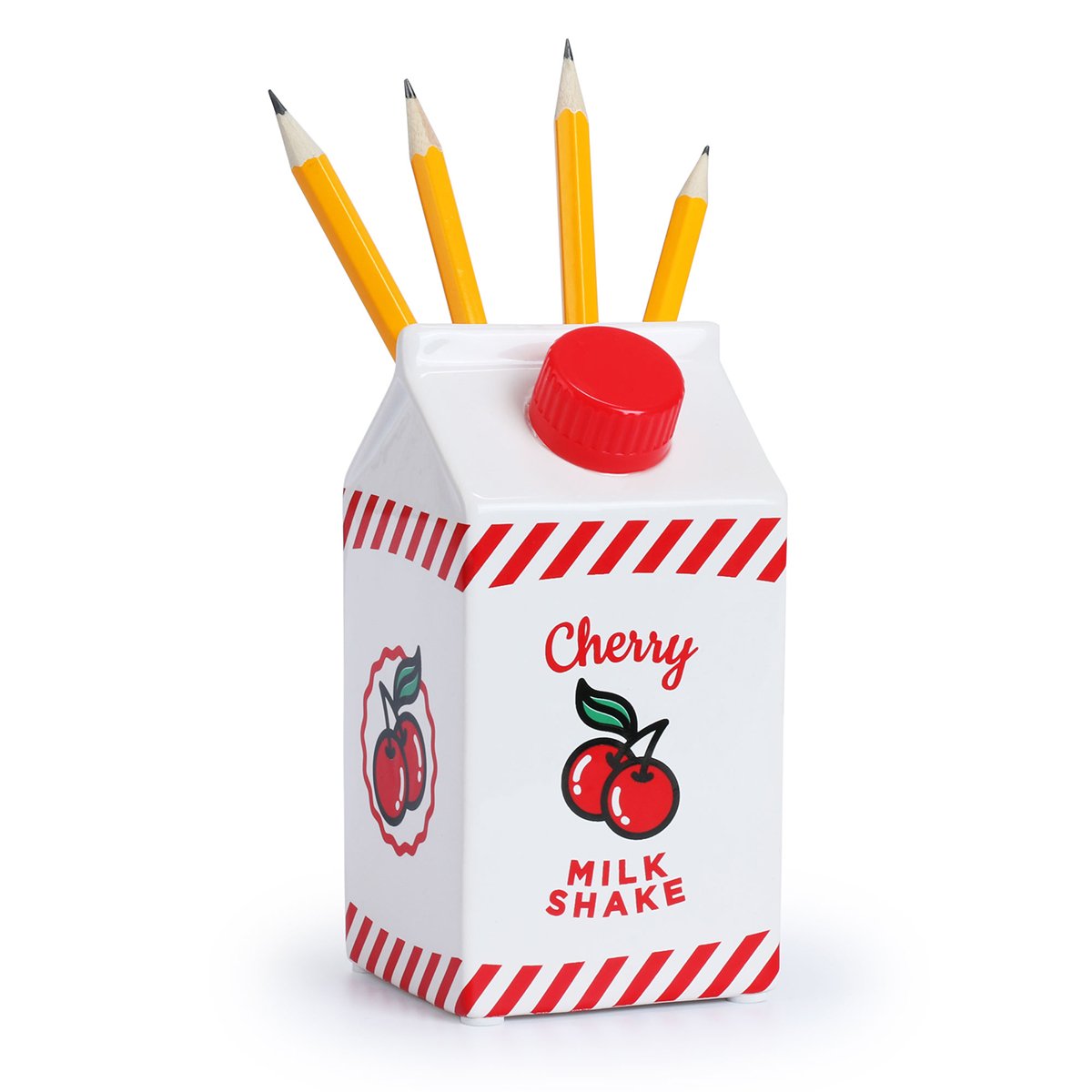 Cherry Milkshake Pen Pot
£12.00 GBP £12.00 GBP
Cherry Milkshake Pen Pot from Mustard.
Pen pots are usually boring aren't they? Not this one! This cherry milk carton pen pot in red and white, features a cherry design with stripe and polka dot detailing. There's a screw-cap on one side just like the real thing (although you can't take this one off!) and an opening on the other for all of your pens. As far as novelty pen pots go, this one has everything!
Cherry Pen Pot measures 65 mm wide x 130 mm high x 65 mm deep.