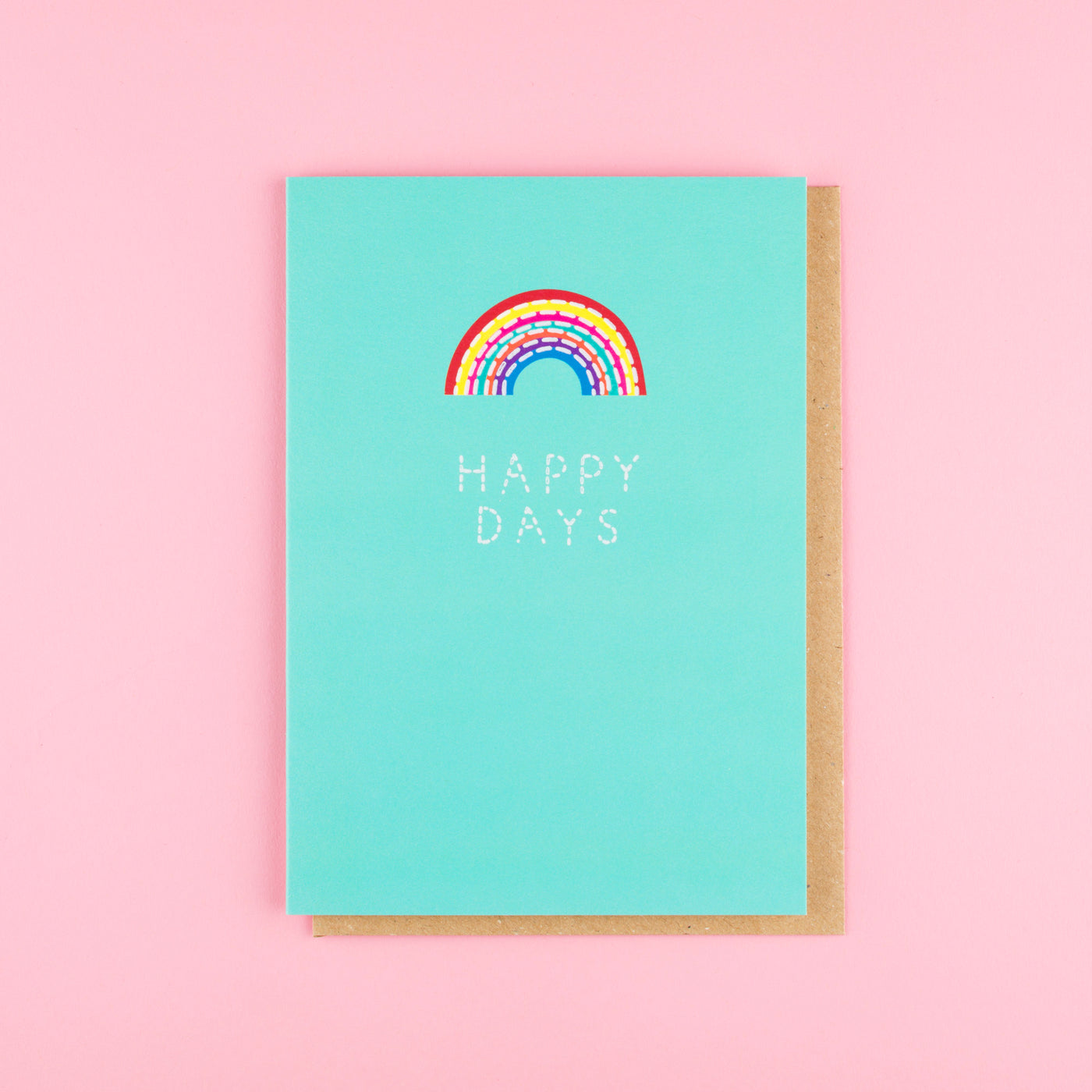 Happy Days Card
£2.75 GBP £2.75 GBP
Happy Days! No, not the 1970s sitcom but this wonderfully cheerful card. Designed and printed in the UK by Ohh Deer this uplifting card features a brightly coloured rainbow and the words 'Happy Days'. Printed on FSC board (so it's good for the planet!) and comes with an embossed recycled Kraft envelope.
Folded size: 105mm x 148mm (A6)
Orientation: Portrait
Designed and Printed in the UK
Want us to send it directly to the recipient? Email us your message and we will write it for you!