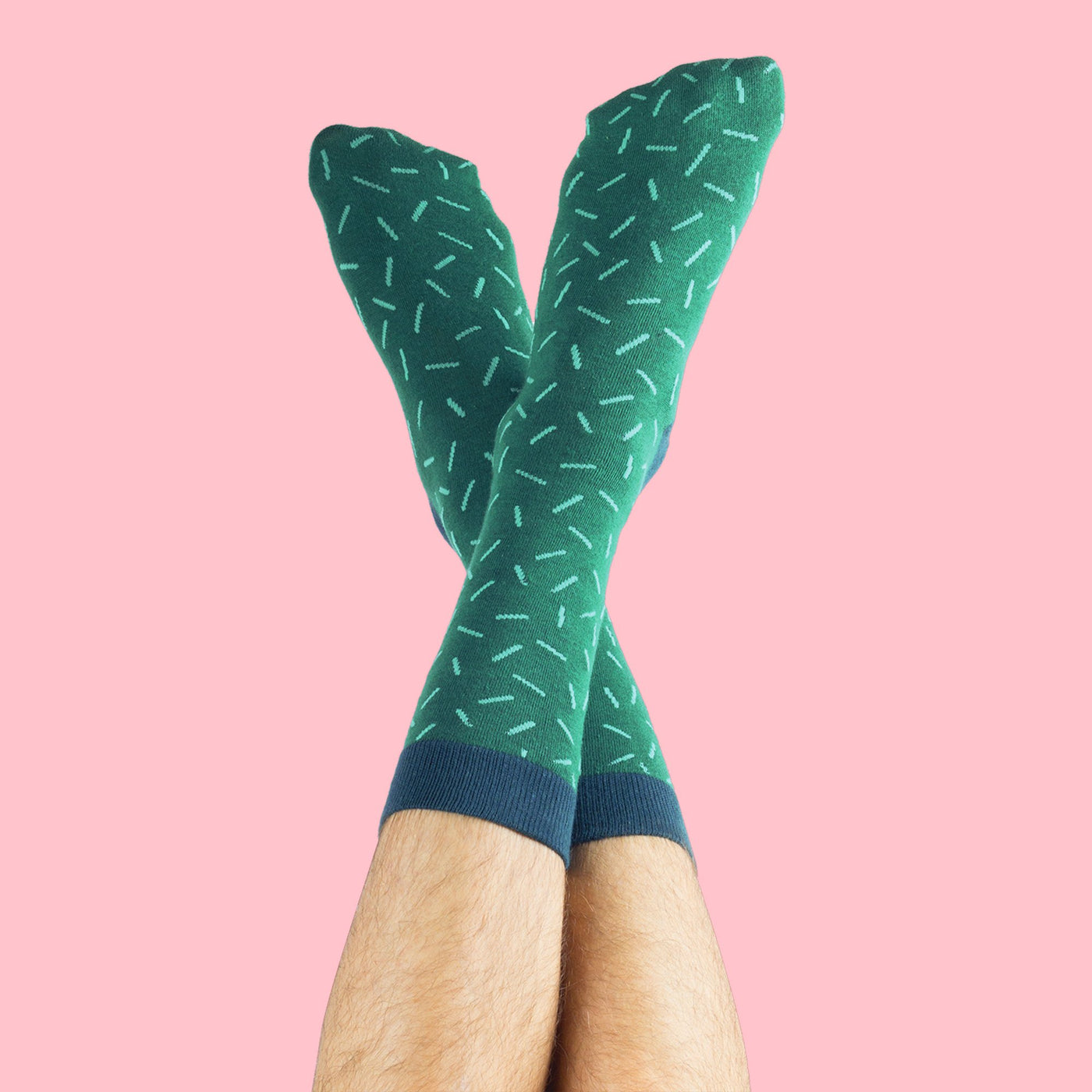 Cactus Socks
£9.50 GBP £9.50 GBP
Unisex Cactus socks by DOIY Design.
We love these cactus socks from DOIY. Super soft and stretchy, one size fits all, so perfect for sharing with your other half, if you can get to the sock drawer first!
Cactus print socks in emerald green with turquoise 'spines' come in a cool presentation box and make an excellent gift.
Unisex cactus socks, one size fits all.
60.5% cotton, 29.3% polyester, 3.1% Elastane, 9.1% polyamide.