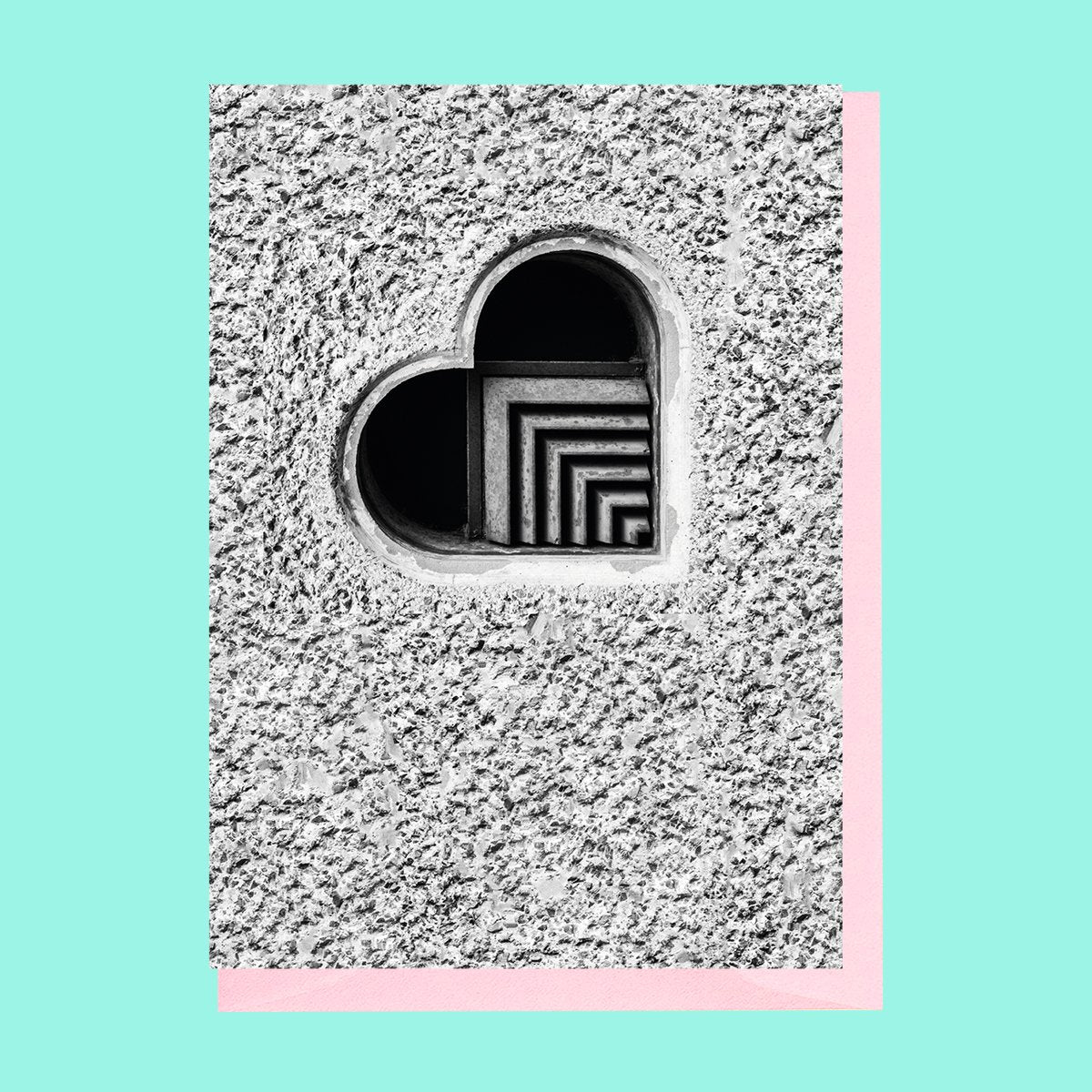 Brutalist Heart Valentines Card
£3.00 GBP £3.00 GBP
Brutalist Heart Valentines Card by Nick Miners.

Nick Miners has taken a detail from one of his most popular photographs of The Barbican Estate in London and created this valentines card for fans of brutalist architecture.
Printed on FSC board and comes with a pastel pink envelope.
Folded size: 105mm x 148mm (A6)
Orientation: Portrait
Designed and printed in the UK
Want us to send it directly to the recipient? Email us your message and we will write it for you!