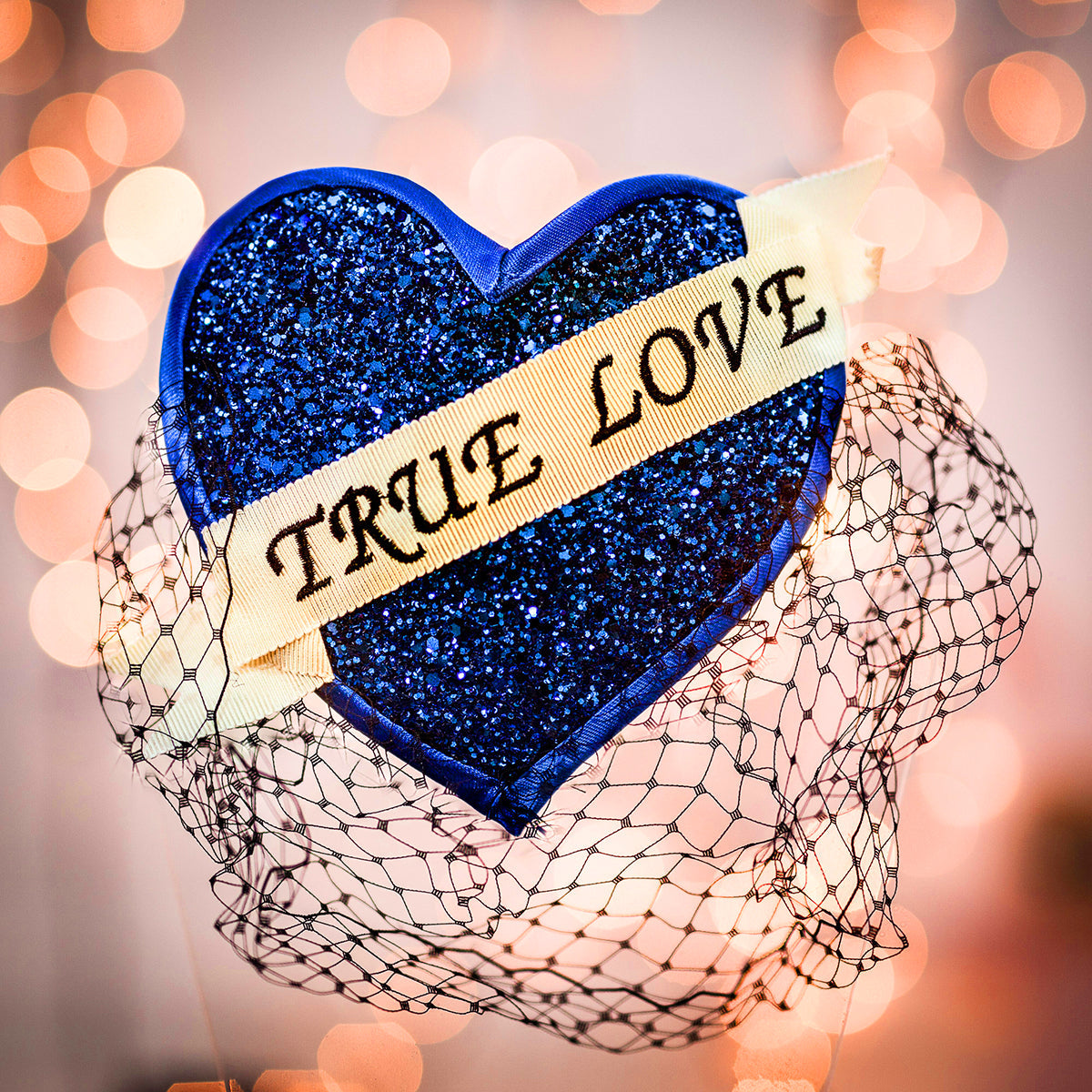 Blue Glitter Heart Fascinator
£49.00 GBP
Blue Glitter Heart Fascinator handmade exclusively for Dollydagger.
Our blue glitter heart fascinator, features an embroidered 'True Love' scroll, on an electric blue glitter heart and is finished with satin edging and black veiling.
Blue glitter heart fascinator measures approximately 12.5 cm wide x 13 cm high excluding veil. 
Sparkly Heart fascinator fastens to your hair with a 7 cm hair comb.
Glitterama!