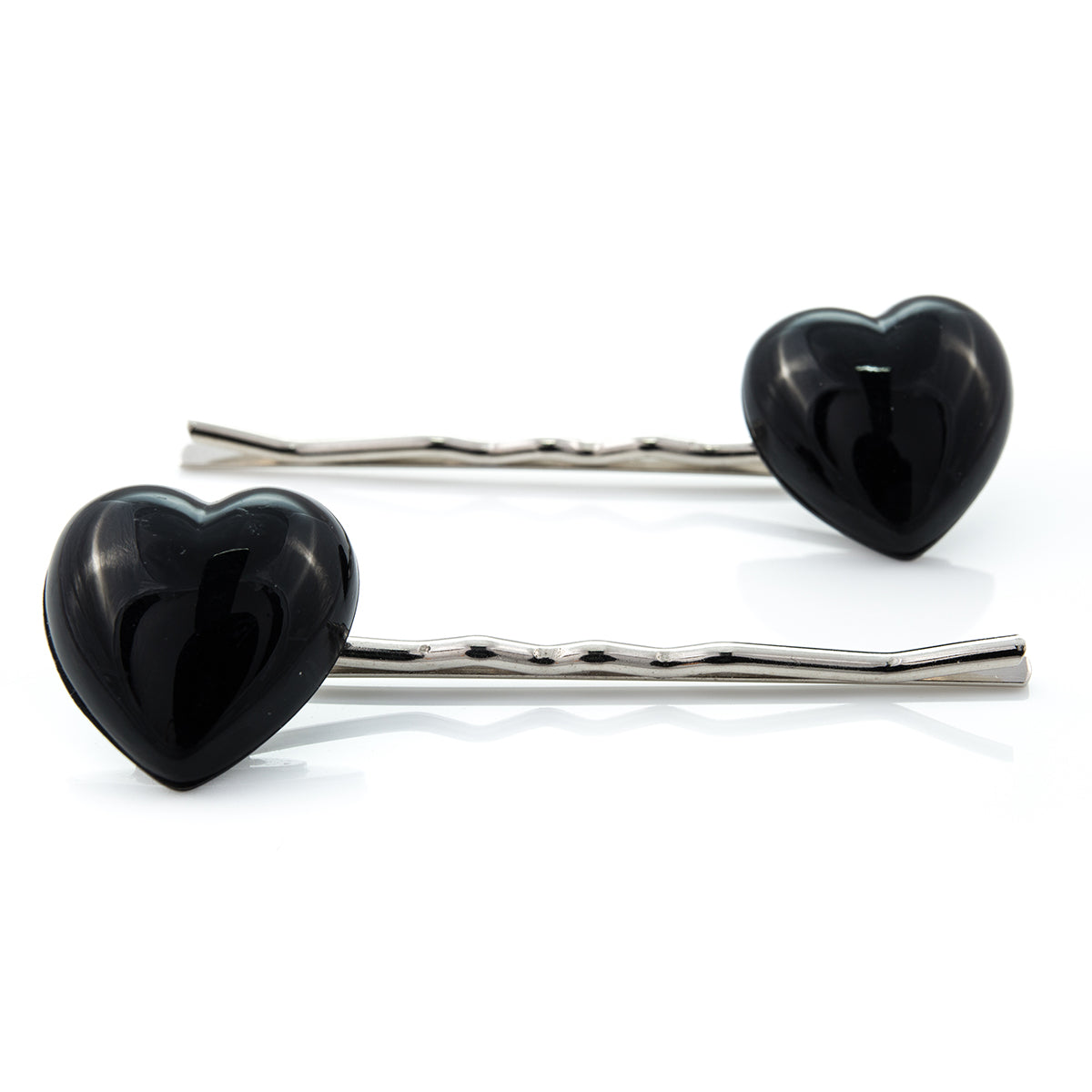 Black Heart Hair Slides
£10.00 GBP £10.00 GBP
Black Heart Hair Slides from the Dollydagger Vintage Charm Collection.
They say love is all you need, but if you don't have that, how about these black heart hairslides instead? They're very handy to keep in your bag, ready to tuck away that annoying fringe at a moment's notice.
Our black heart hairslides feature black Lucite heart measuring approximately 2 cm x 2 cm, mounted on silver toned hair slides.
Black heart hairslides are made in our Bath studio and come on a Dollydagger card.