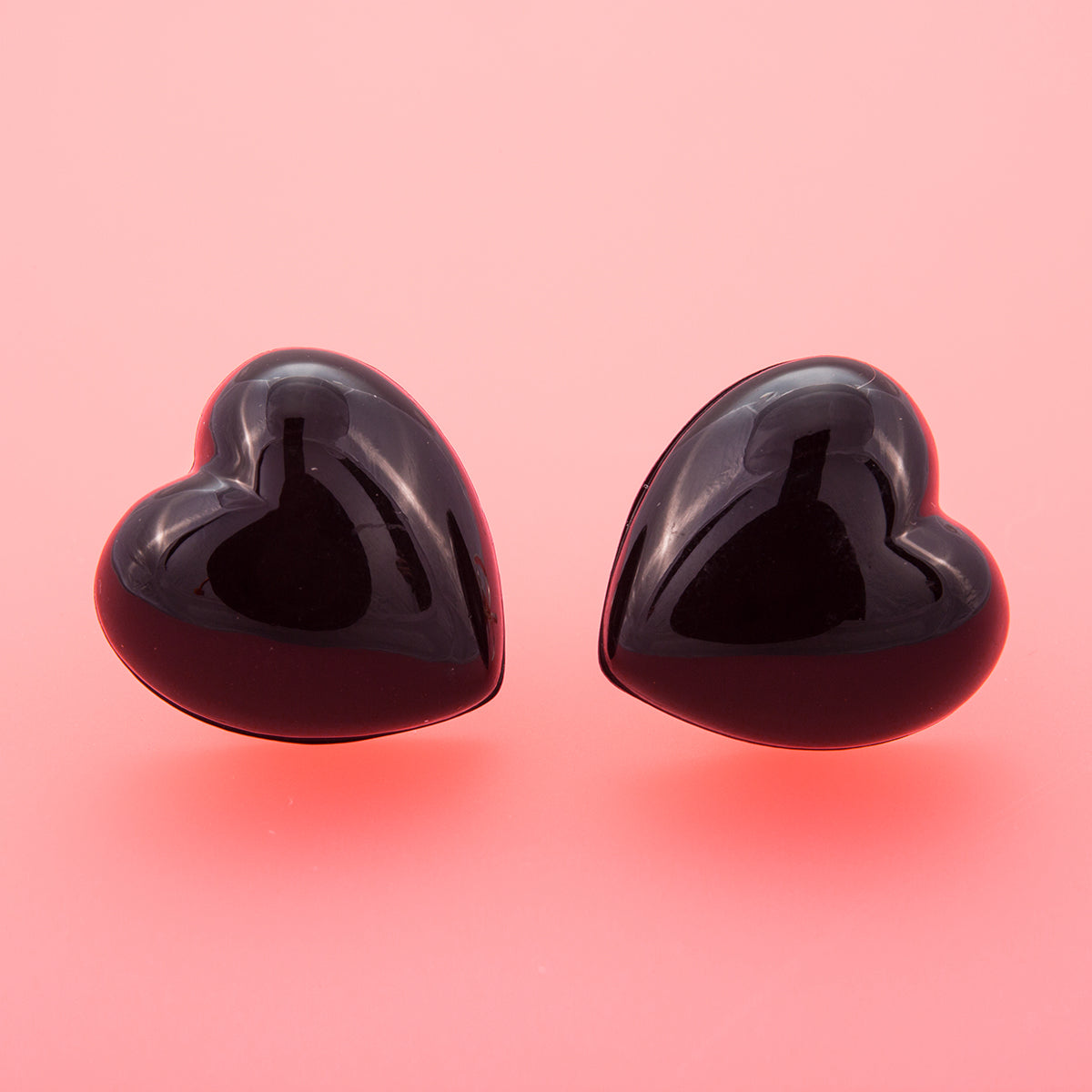 Black Heart Earrings
£10.00 GBP £10.00 GBP
Black Heart Earrings from the Dollydagger Vintage Charm Collection.
These delightful earrings are guaranteed to brighten up your day!
Made from Lucite our black heart earrings measure approximately 2 cm across and sit on gold plated earring posts.
Black heart earrings are made in our Bath studio and come on a pretty Dollydagger card.
Earrings are non-returnable for hygiene reasons