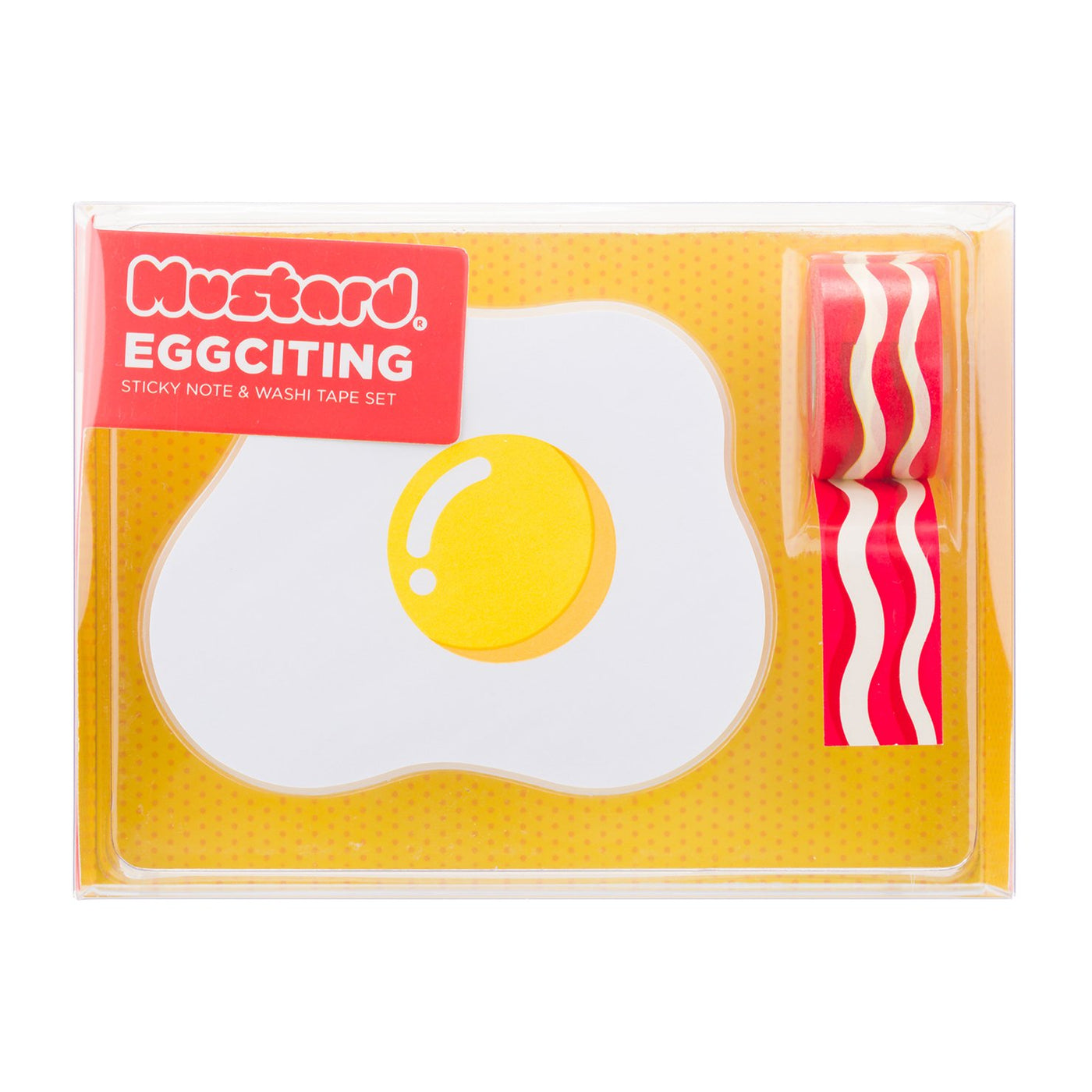 Eggciting Bacon and Eggs Sticky Notes & Washi Tape Set
£7.00 GBP £7.00 GBP
Eggciting Bacon and Eggs Sticky Notes & Washi Tape Set.
These are officially the best sticky notes I have ever seen! 

The perfect gift for those of us eating Keto, these bacon and eggs sticky notes are free range and nitrate free ;) Eggciting sticky notes and washi tape set contains fried egg sticky notes and bacon washi tape and are the perfect gift for your fry-up loving friend.  
Fried egg sticky notes measure 94 mm wide x 70 cm high x 18 mm deep.
Bacon washi tape measures 17mm wide.