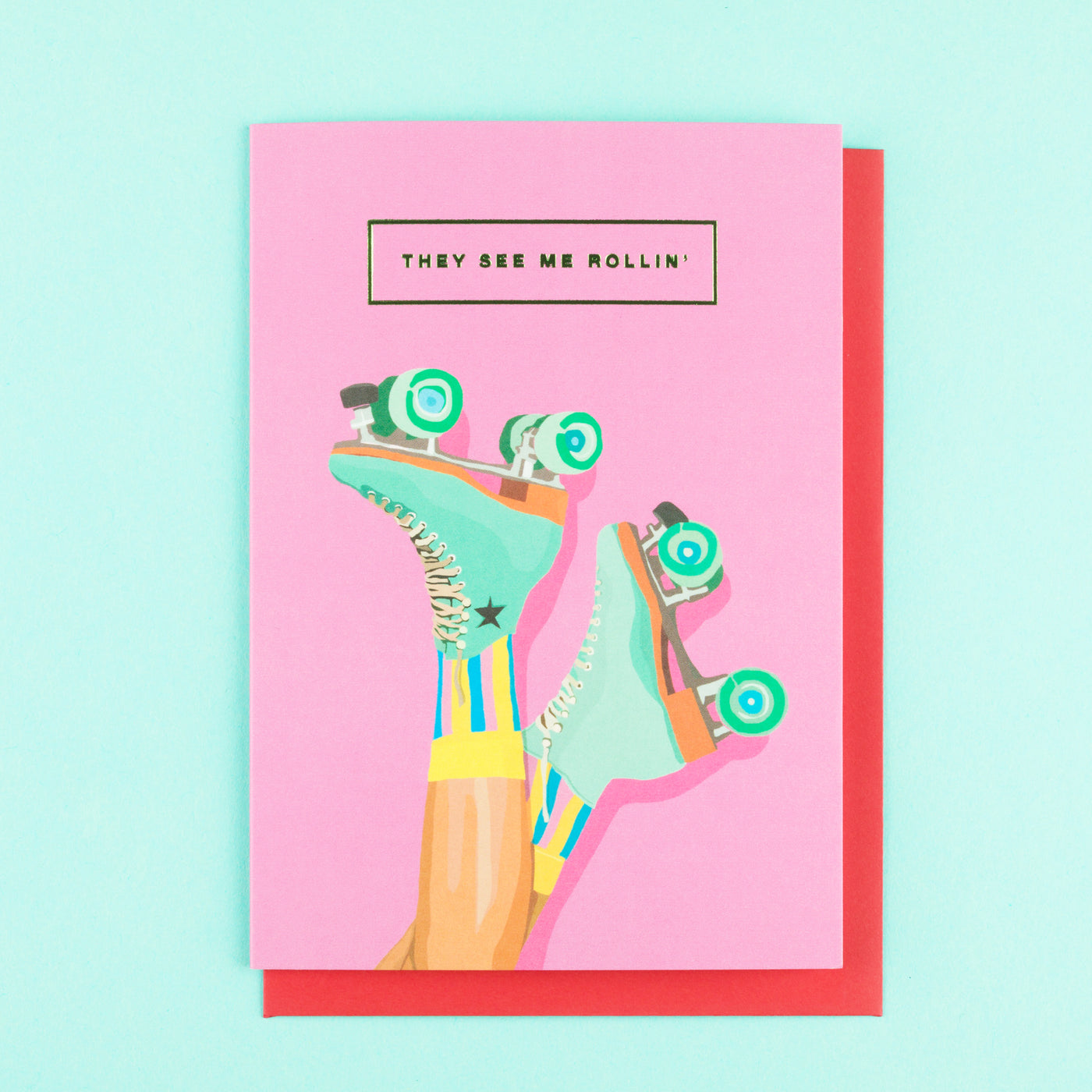 They See Me Rollin' 1980s Retro Card
£3.00 GBP £3.00 GBP
Nothing is more fun than a roller disco (unless you have no sense of balance like me, but even then we still want to wear the roller skates, yes?!) Love this 1980s retro card with it's old skool roller skates and stripey socks. And it's blank inside so you can use it for any occasion. Designed in the UK by Emily Brooks.
Folded size: 105mm x 148mm (A6)
Print method: Digital
Orientation: Portrait
Designed and Printed in the UK
Want us to send it directly to the recipient? Email us your message and we will write it for you!