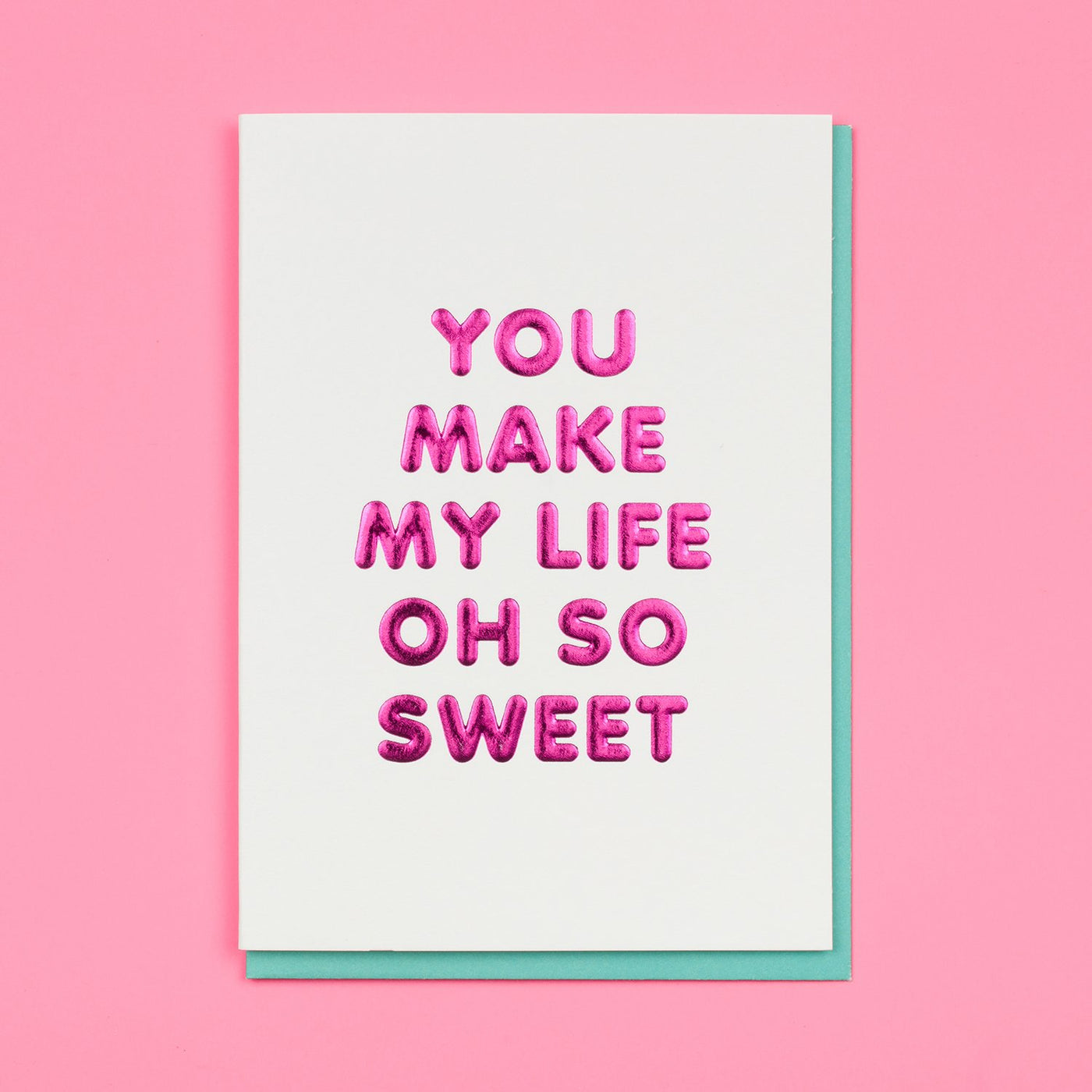 Life Oh So Sweet Greetings Card
£2.95 GBP £2.95 GBP
Life is great (most of the time!) but it's even better when you have a special someone, the icing on the cake, the cherry on top. Let them know how you feel with this typography valentines card, featuring the words 'You make my life oh so sweet'.
Designed by The Social Type and printed in the UK by Ohh Deer this typography valentines card is embossed with hot pink foil and comes with an aqua envelope. Designed by Ohh Deer and produced from sustainable forests and/or recycled materials.
Folded size: 105mm x 148mm (A6)
Orientation: Portrait
Designed and Printed in the UK
Want us to send it directly to the recipient? Email us your message and we will write it for you!