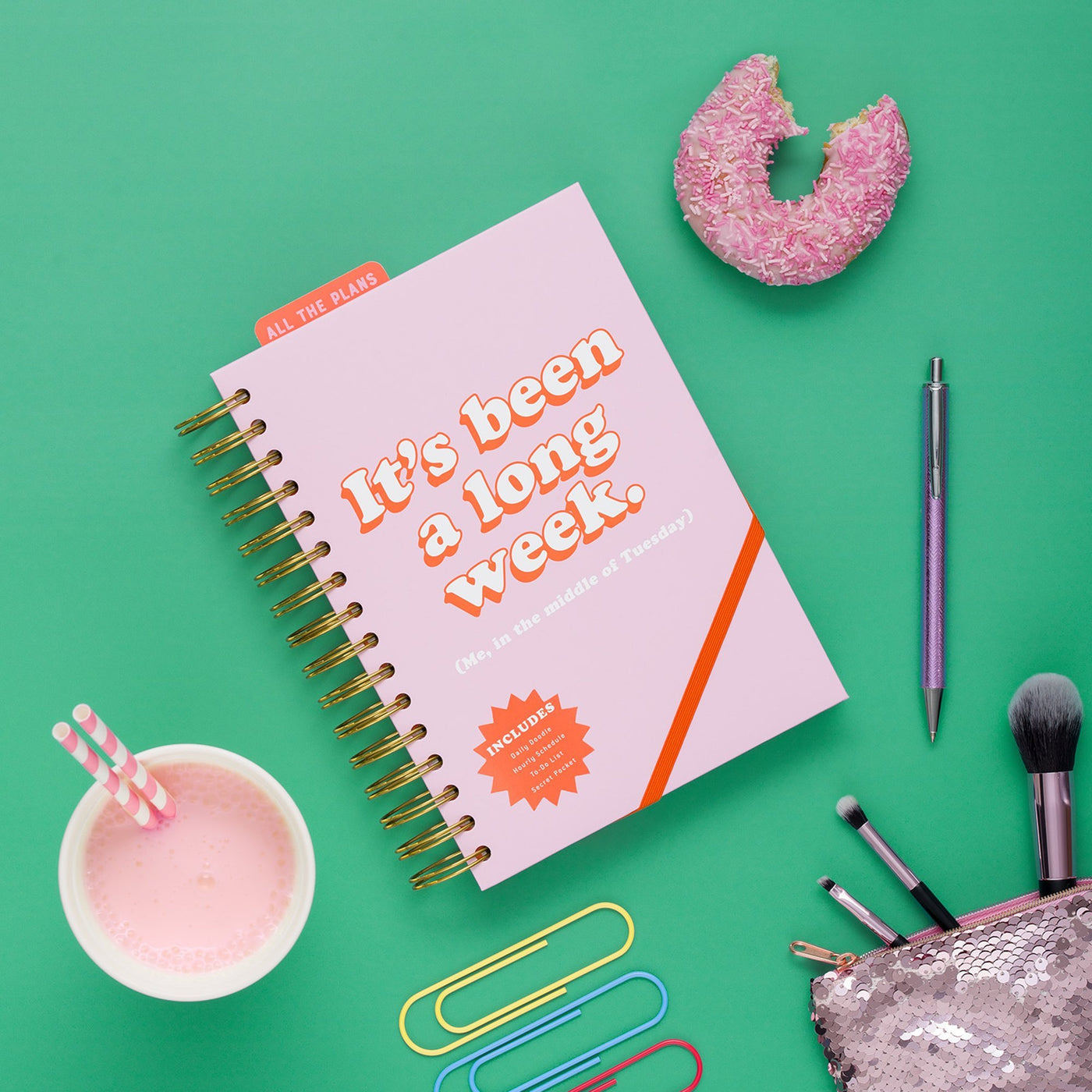 It's Been a Long Week Power Planner
Sold Out
Out of stock? Email us and we will let you know if the item will be re-stocked and we might even be able to order one for you!
It's Been a Long Week power planner from Yes Studio.
This personal planner contains 384 pages, with one side to record your daily objectives and associated tasks and the other with a daily schedule in timed blocks so you can organise your day. It's not dated, so you can add the date and use it as a daily planner or as a project planner; whichever works best for you.
If like me you struggle with online planning tools and apps and prefer to do things with pen and paper, this paper planner and daily organiser is just right and there's even a small space for a quick doodle, so you don't find yourself trying to read your writing underneath the masterpiece that you drew during that boring meeting.
Daily planner book pages are held together with a gold spiral binder and are kept safe within a sturdy hard back cover, kept shut by an elastic strap . All of this and it looks good too!
Front cover features the words 'It's been a long week' 
Daily planner measures 175 mm wide x 225 mm high x 35 mm deep.