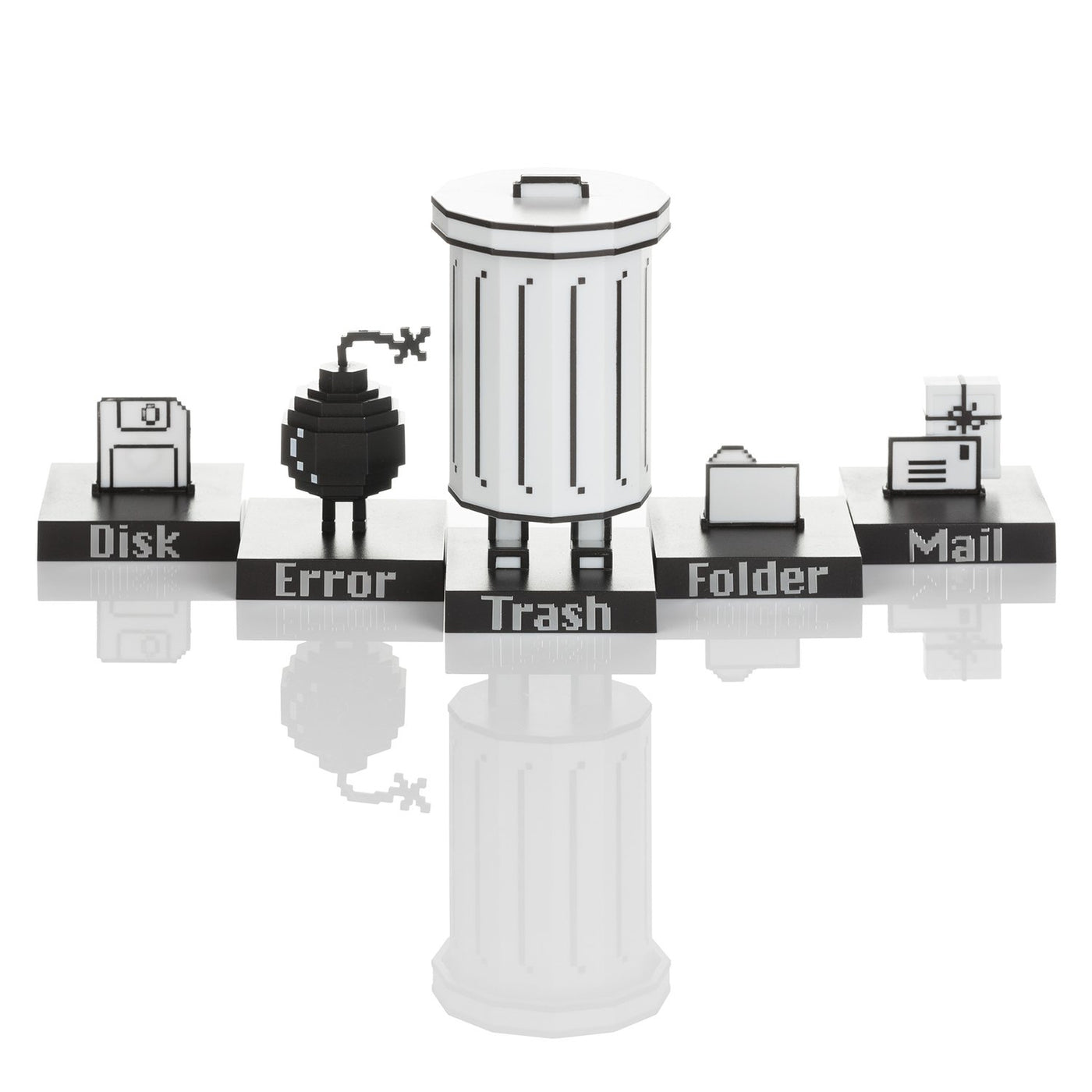 TrashBot and Friends Office Desk Toy
£36.00 GBP £36.00 GBP
TrashBot and Friends office desk toy from the playsometoys Co. Classicbot toy series.

Meet TrashBot and friends, your favourite retro icons, brought to life by Philip Lee of Hong Kong's playsometoys Co.

Give your actual desktop a nostalgic makeover with these classic 1980s icons.

TrashBot is the leader of the gang, he's your friend, until he decides to delete you! If you spot Error Bomb, you know you're in serious trouble. Everyone loves Mail and being an old soul, there's no spam to contend with. Disk is an old skool floppy, but he can't help that, it's his age! Folder keeps everyone organised and inline, so talk to him if you need something.

Made from injection-moulded ABS plastic, TrashBot and friends each have their own filename stand and you can remove TrashBot's lid to use as a pen or stylus stand, but be warned, your stylus might not be compatible with such old-skool technology!

Each TrashBot & Friends office desk toy ranges from 1 inch (2.5cm) to 3 inches (8cm) tall and is made from injection moulded ABS plastic.