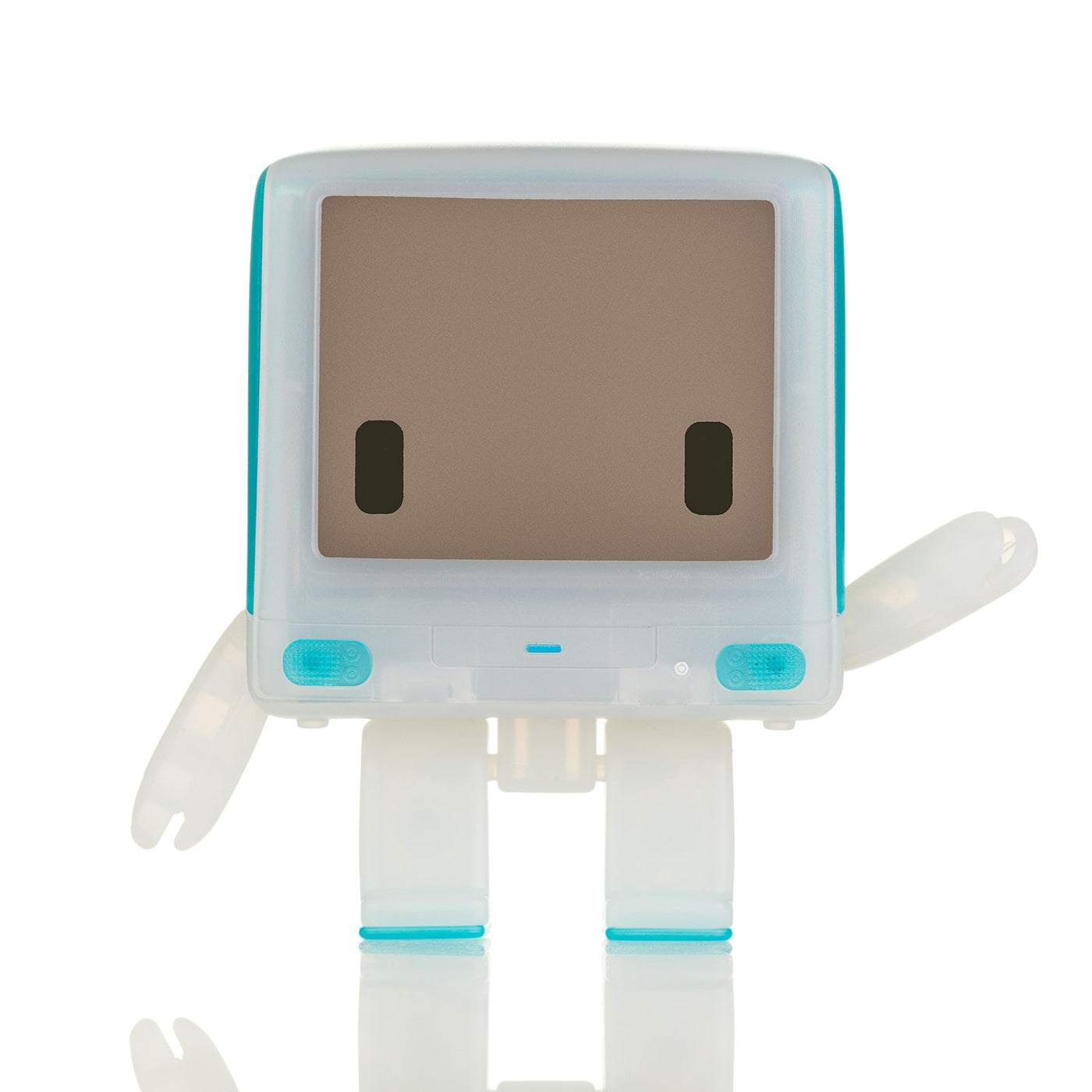 Classicbot Bondi Blue iBot G3 Computer Toy
£41.00 GBP £41.00 GBP
Classicbot Bondi Blue iBot G3 computer toy from the playsometoys Co. Classicbot toy series.

In 1998, a legend in the tech world returned to his spiritual home in Cupertino, and the all-in-one computer was reborn. Philip Lee of Hong Kong's playsometoys pays tribute with this amazing retro computer toy.

Classicbot iBot G3 in Bondi blue is a design classic and he even comes with his own puck mouse (you either love 'em or you hate 'em!), keyboard and magnetically-attached arms and legs (who wouldn't want those?!). 

Made from high quality injection-moulded ABS plastic, iBot G3 can sit on your desk with his mouse and keyboard when resting, or get up to mischief when you attach his arms and legs. There's a detachable stand, as found on the real thing, so he's super comfortable when resting.

Retro computer toy is approximately 2.5 inches (6cm) tall when seated and 3 inches (8cm) with legs attached.