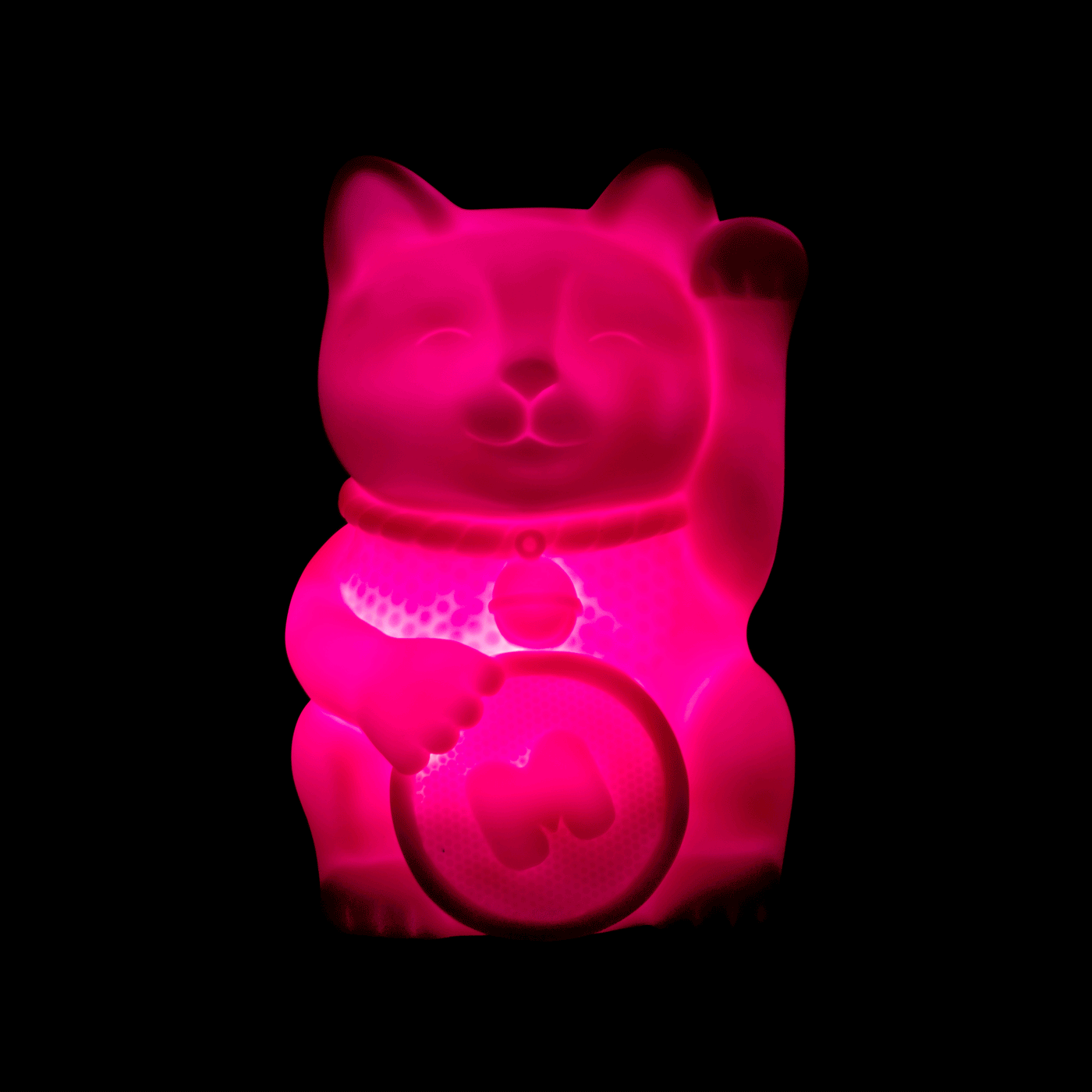 Lucky Cat Light
£25.00 GBP £25.00 GBP
Pink Lucky Cat Light from Mustard.
This Chinese lucky cat is sure to bring good fortune and prosperity to you and your friends. Lucky Cat LED light runs on batteries or can be USB powered so works well on your desk or bedside table.
Lucky cat light measures 109 mm wide x 167 mm high and x 106 mm deep. 
Indoor use only (he doesn't like the rain!)