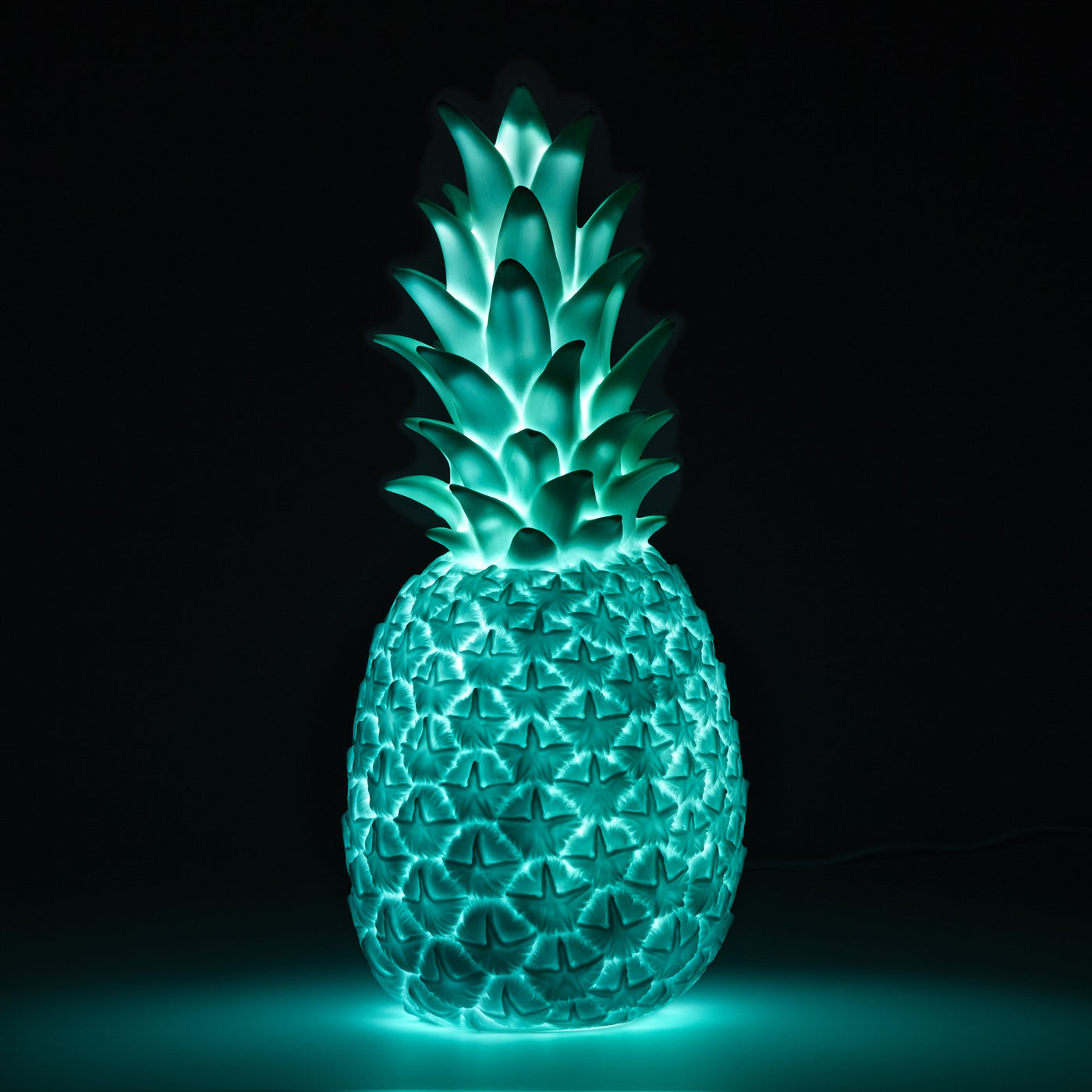 Goodnight Light Mint Green Pina Colada Lamp
Sold Out
Out of stock? Email us and we will let you know if the item will be re-stocked and we might even be able to order one for you!
All new rechargeable Mint Green Pina Colada Lamp from Goodnight Light.
Designed by Eva Newton and hand made in Spain this mint pineapple lamp is constructed from durable mint green vinyl and does not need a bulb, so it's handily shatter proof (this is perfect for our house because Mr Dagger is a bit clumsy!)
Not only does it look great but the high quality LED emits no heat and is eco-friendly with low energy consumption.
Mint green pineapple lamp includes an integrated rechargeable battery and USB cable so it can be moved around with ease.
Pineapple night light carries 8 hours of power when fully charged.
Mint pineapple lamp measures 160 mm wide x 160 mm deep x 375 mm tall.
Choose your favourite colour (if you can choose just one!) and admire.