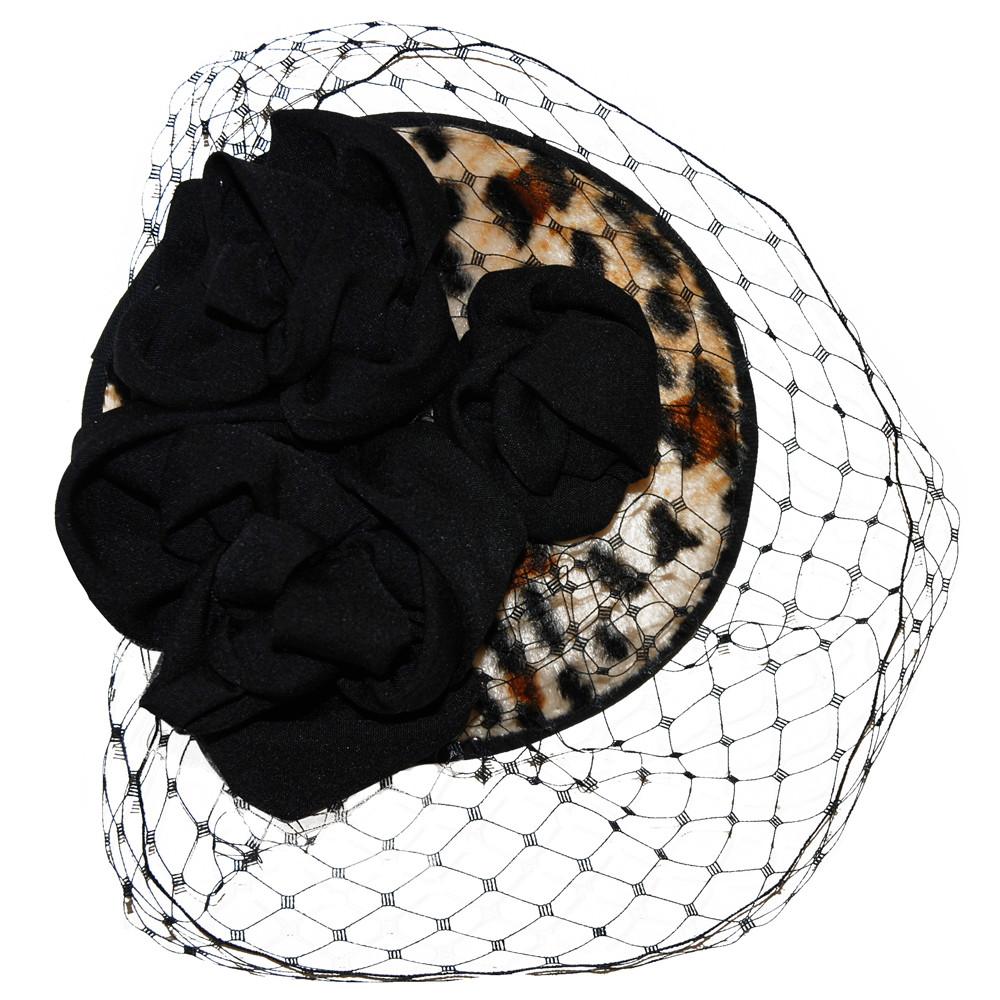 Leopard Print Fascinator
£49.00 GBP
Black Rose & Leopard Print Fascinator handmade exclusively for Dollydagger.
This stunning 1950's style fascinator has been hand crafted using the finest materials and consists of a circular leopard print disc topped with three black roses and finished with a black net veil.
Leopard print fascinator measures approximately 11 cm in diameter and fastens to the hair with a 7 cm hair comb. 
Designed to be worn with our best selling Greta Dress.
*Model wears red colour way which is no longer available but shown for scale.