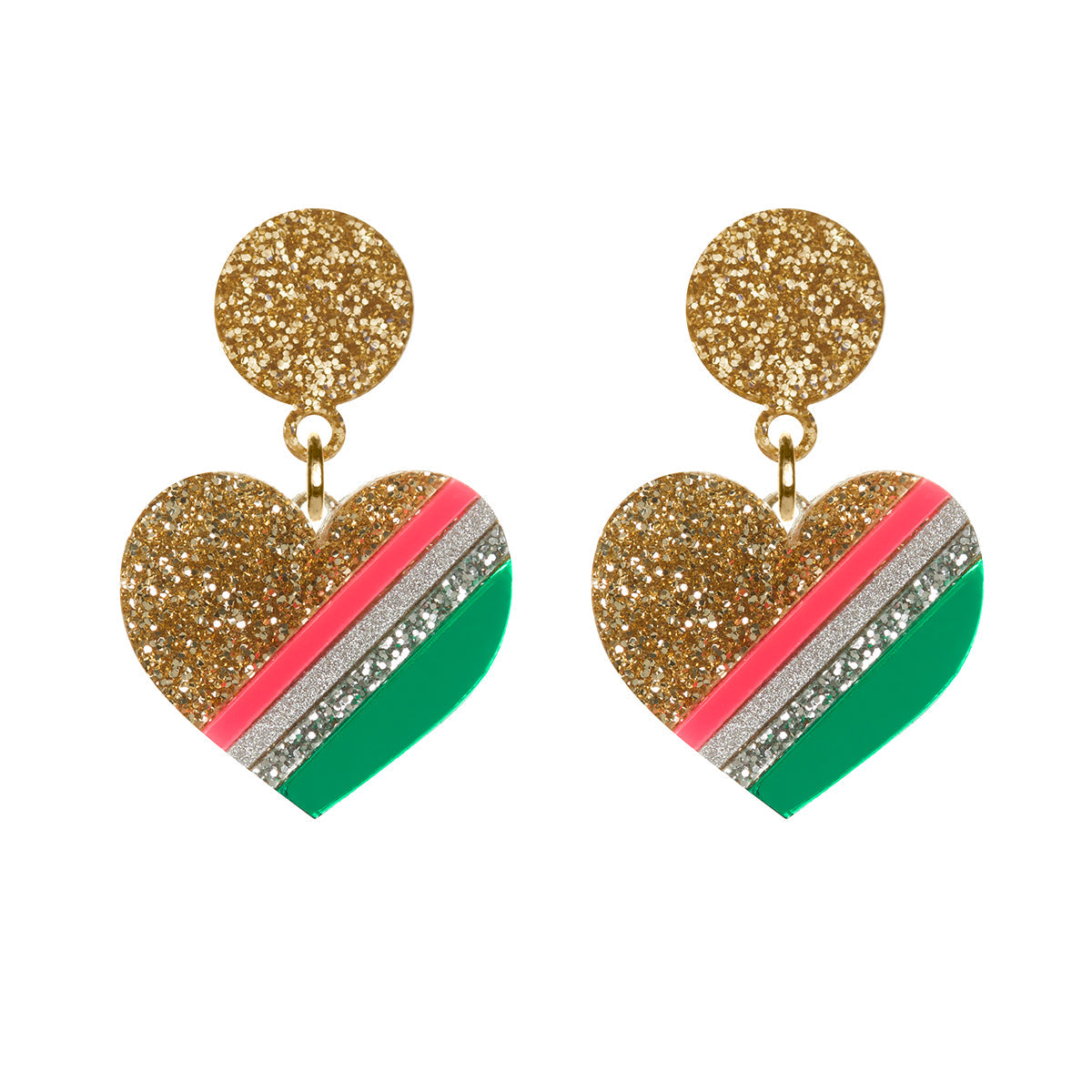 Rollerama Gold Glitter Heart of Glass Earrings
£69.00 GBP £69.00 GBP
Gold Glitter Heart of Glass earrings by Rollerama.
Inspired by the 1980's, disco music and punk rock (because we love both!) our gold glitter heart of glass earrings are made from slices of mirror and glitter acrylic.
Heart dangle earrings measure 3cm across and 4.5cm from top to bottom.
Heart dangle earrings hang from gold plated earring posts, with gold plated butterfly.
A matching necklace is also available in two sizes.
Designed and made by Emma in our Bath studio.