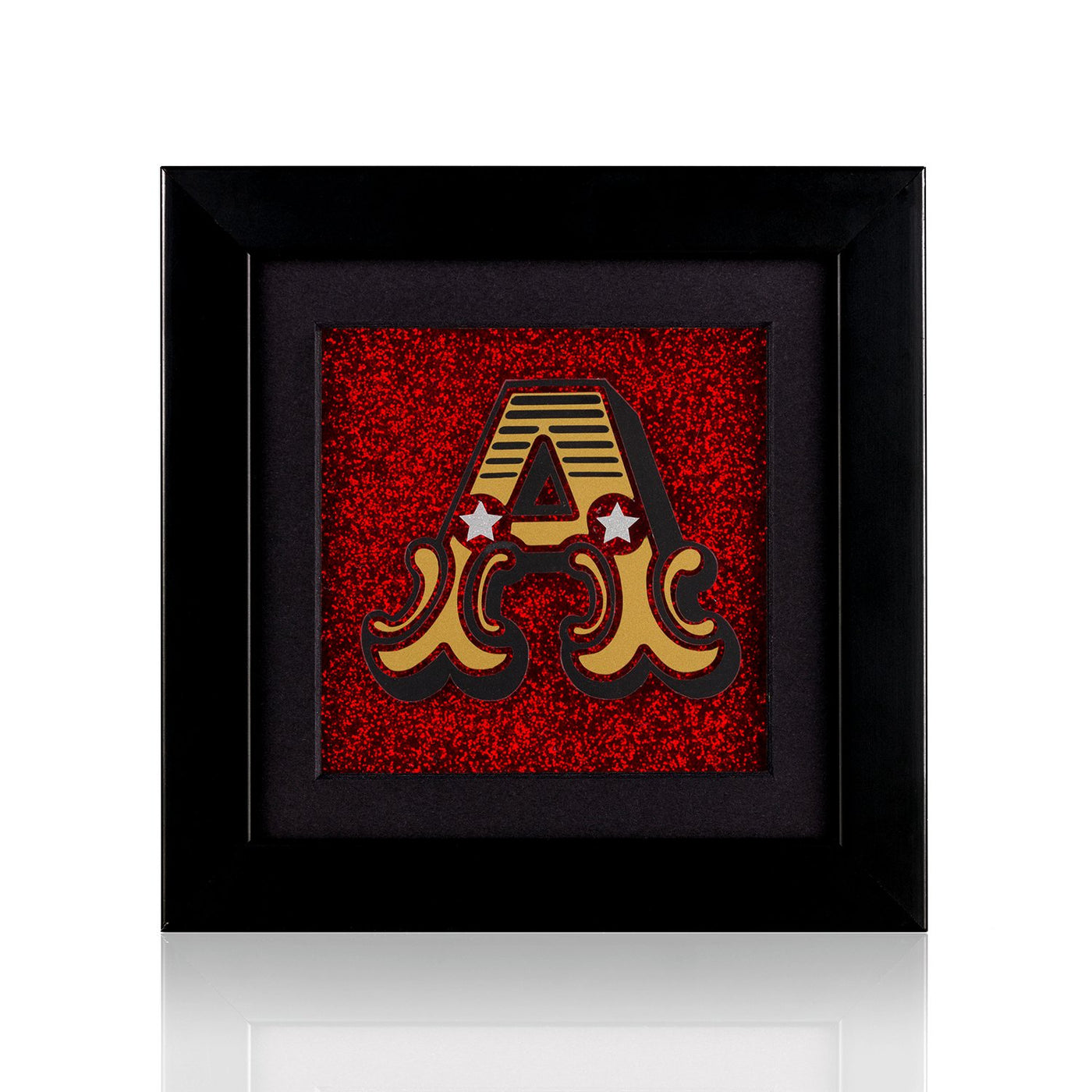 Dollydagger x Curly Mark Red Glitter and Gold Circus Letter
£49.00 GBP £49.00 GBP
Red Glitter and Gold Circus Letter by Curly Mark exclusively for Dollydagger.
Hand made in West Sussex by our long time friend and collaborator Curly Mark and assembled in our Bath studio, this custom shadow box features multiple layers of perspex; your custom metallic gold and black letter, with silver glitter stars, sits on a clear perspex panel as if suspended in mid air, in front of a red glitter backdrop. 
Laser cut, each individual piece of vinyl is placed by hand.
Custom made to order; please allow 7 to 14 days turnaround time. We will keep you posted with your delivery date from the moment we receive your order. 
Framed artwork measures 16cm wide x 16cm high a 3cm deep
We currently have the following letters in stock:
A, C, F, G, I, J, K, M, N, O, P, S, T - please allow 7 working days for delivery
All other letters please allow 14 working days for delivery