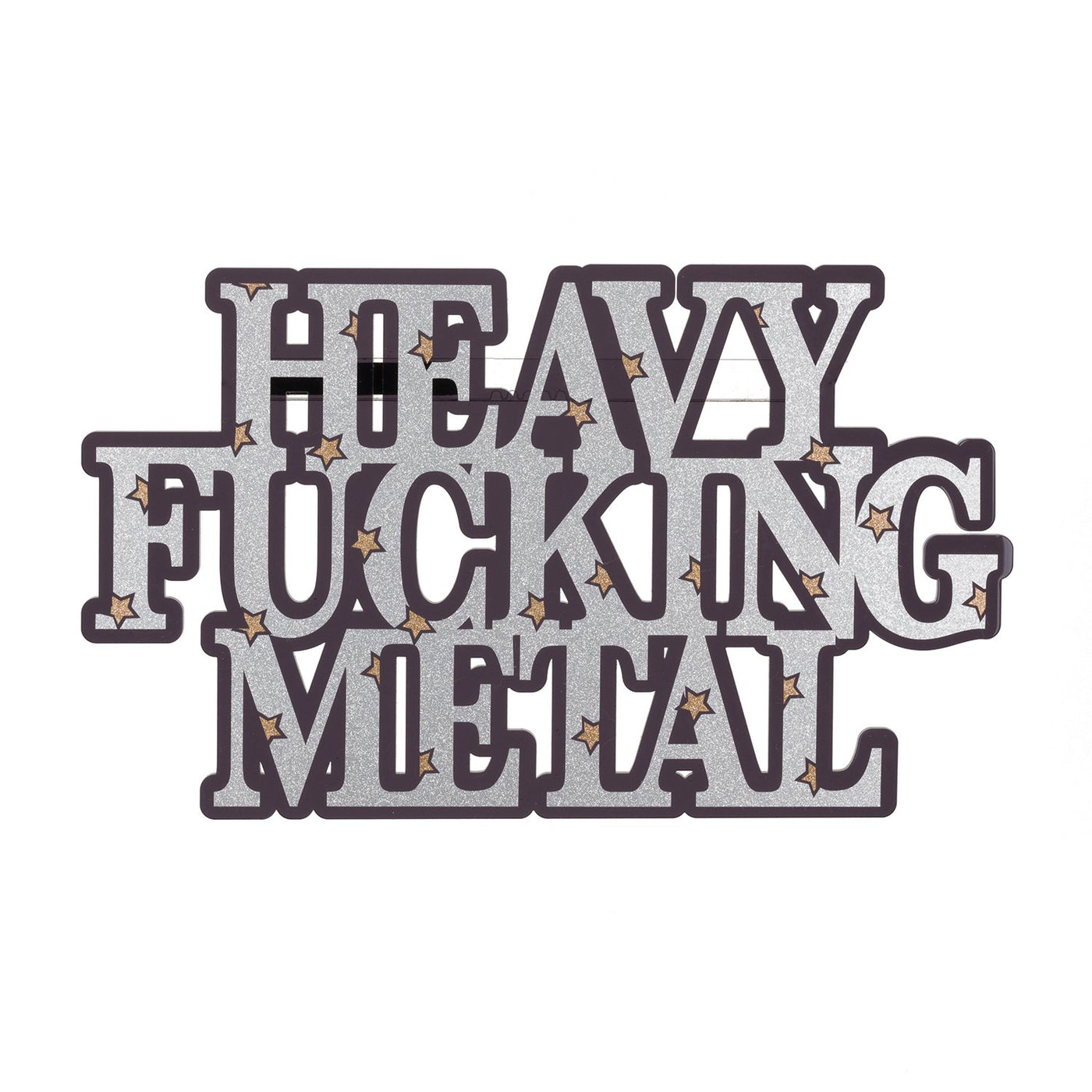 Dollydagger x Curly Mark Heavy F***ing Metal Acrylic Wall Hanging
£135.00 GBP £110.00 GBP
Out of stock? Email us and we will let you know if the item will be re-stocked and we might even be able to order one for you! Click on the one you want:

300mm wide
Heavy F***ing Metal Acrylic Wall Hanging by Curly Mark exclusively for Dollydagger.
Limited edition of 30 (of each size), this acrylic wall hanging is made exclusively for Dollydagger by our long time friend and collaborator Curly Mark.
It's all about the shadow with this laser cut and hand finished original acrylic wall hanging by Curly Mark. The gold and silver glitter sparkles under light and the transparent black perspex casts a shadow of the design on the wall behind.
Laser cut, with each individual piece of vinyl placed by hand this unique piece of 3D acrylic art is sure to brighten up your walls!
Acrylic wall hanging measures 300mm or 500 mm across in the large size.
Acrylic wall hanging comes with an integral mounting on the back at the top and perspex spacers at the bottom, so that your artwork stays secure and the same distance from the wall, top and bottom.
Limited edition of 30 pieces (of each size), each one numbered and tagged on the reverse.
Rock on dudes!