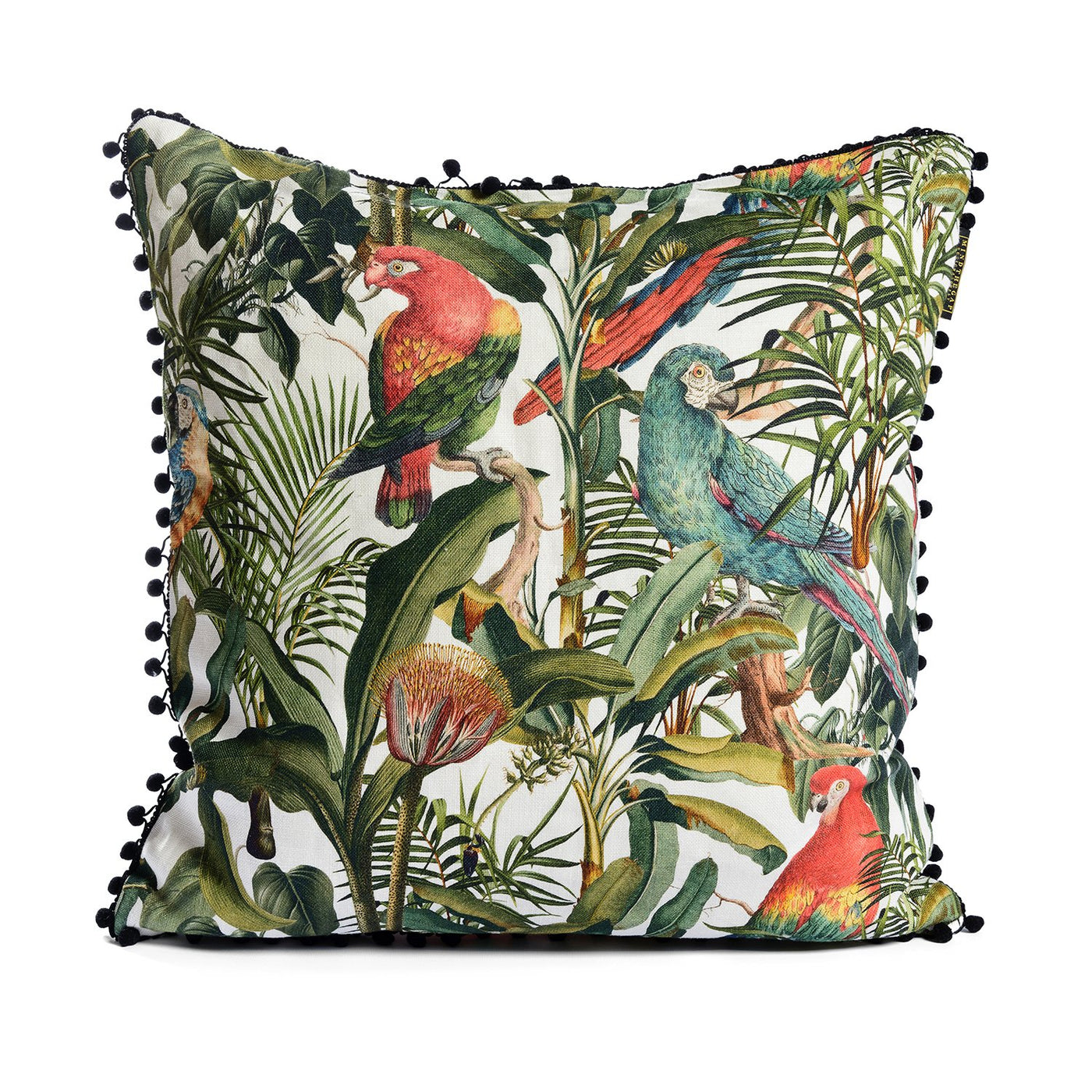 Mind the Gap Square Parrots of Brasil Cushion
£109.00 GBP £109.00 GBP
Square Parrots of Brasil Cushion by Mind the Gap from the 'Tropical Mood' collection.
Made from 100% linen, this square jungle themed cushion features stunningly detailed illustrated parrots and tropical plants in shades of green, red and blue, trimmed with black pom poms and finished with a Mind the Gap label. Square Parrots of Brasil cushion is filled with luxurious duck feather.

Square Parrots of Brasil cushion measures 50 cm wide x 50 cm tall

Design Ref: LC40017
Care: dry clean only

Mind the gap cushions are made to order. Delivery time 12 to 14 days. Please read our pre-order terms and conditions.